« June 2007 | Main | August 2007 »
July 09, 2007
Closing the Loop - Napier and North Again
This is an often overlooked but fascinating town on the East coast of the North Island of New Zealand. Napier had the unlucky fate of being completely destroyed in 1931 by a huge earthquake and it's resulting fires. This was the depression era and most of the insurance companies weaseled out of coughing up some dough by declaring the event an "Act of God". But still, the city had to be rebuilt and so this became a mecca for tradespeople, and most importantly enthusiastic young architects. Two years later, Napier was once more a city. This time with a fantastic Art Deco flair - the height of style at the time.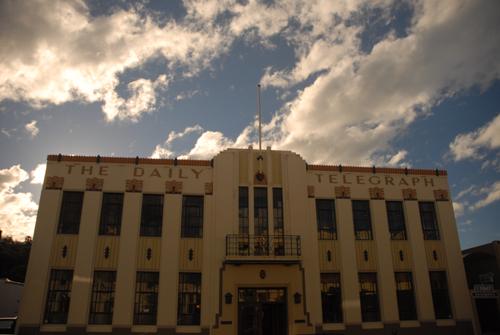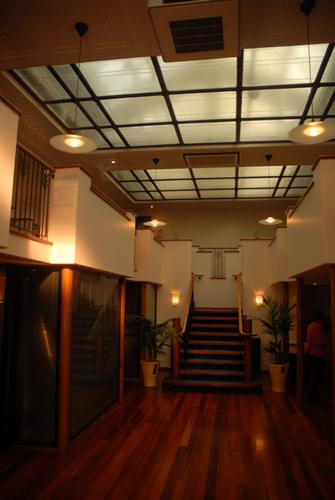 We enjoyed a tour of the town and later went to the local cinema...to see a Canadian film! Snow Cake is set in Northern Ontario and was definitely a taste of home for us.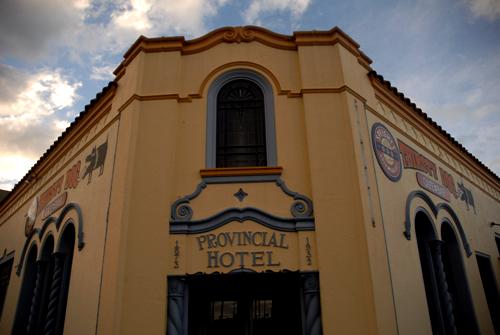 From Napier, we headed north to New Zealand's fart capital, Rotorua. The people here eat a special diet to produce plentiful pungent gas. Ok, that's a lie. Rotorua is a nifty volcanic center full of bubbling mud pits, exploding geysers and steaming waters, but man oh man does this place stink thanks to all that sulphur!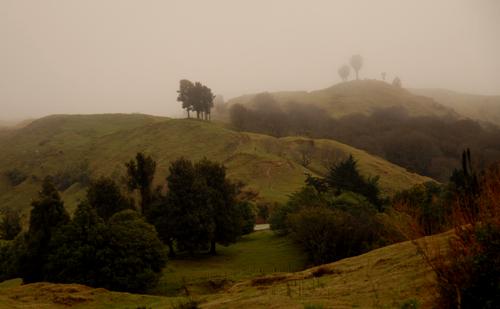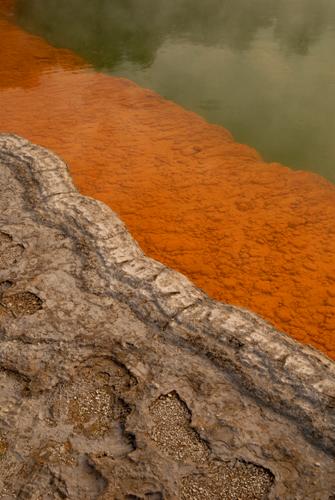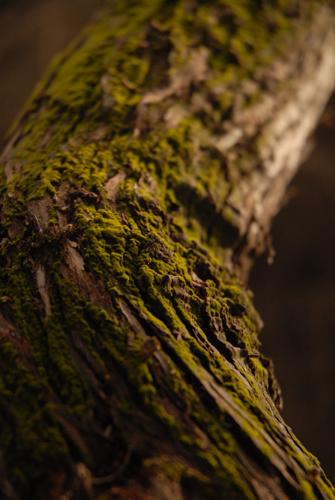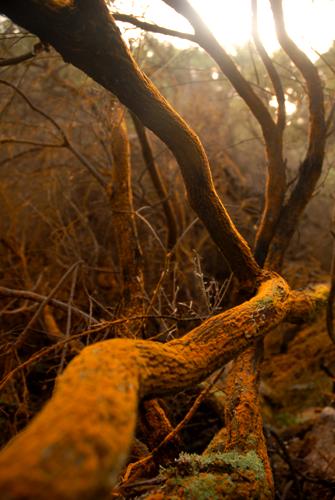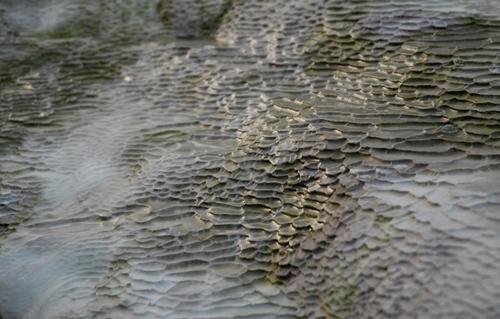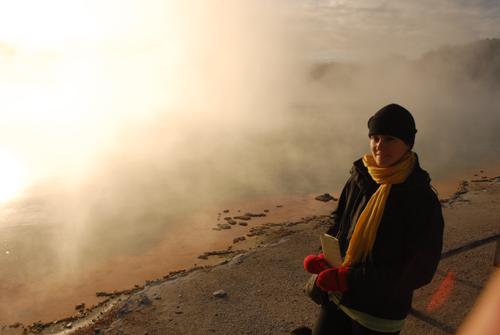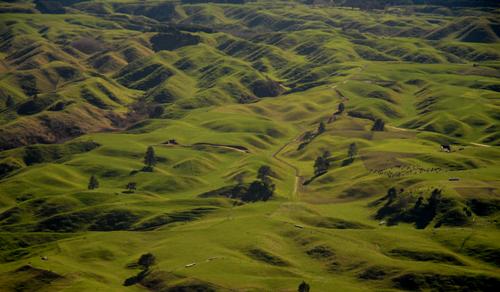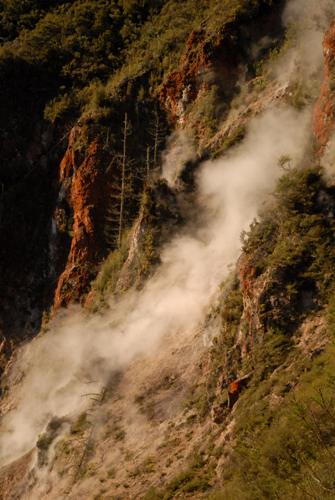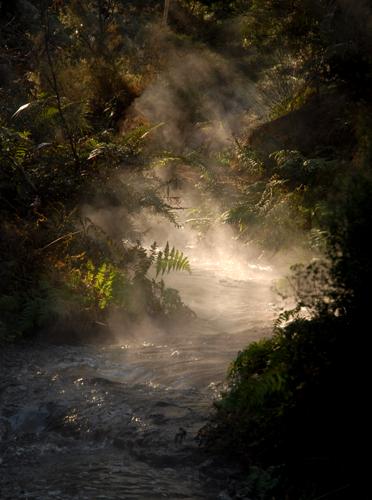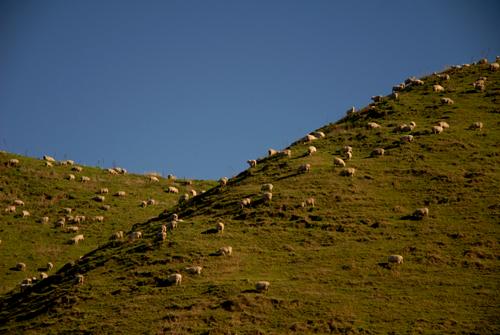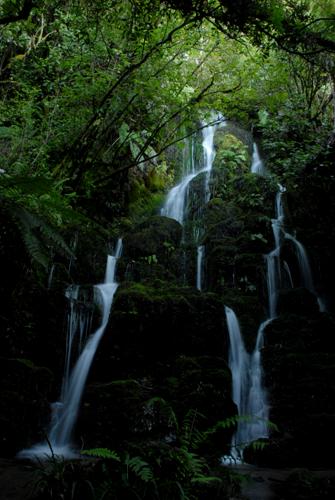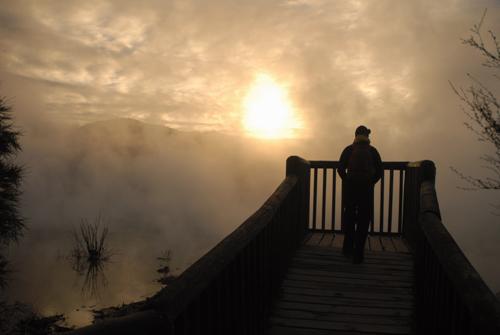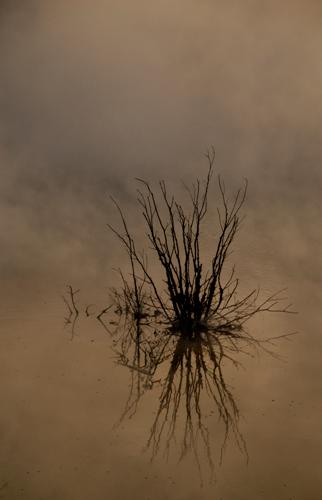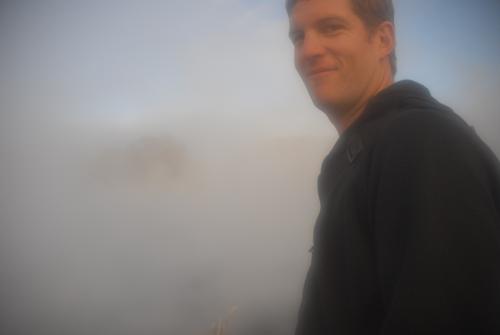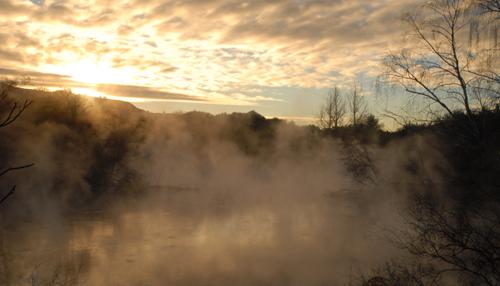 Hopefully we didn't carry any of the stench with us to our next stop; Adam and Ro's place in Mt. Manganui. Faithful readers may remember these two from way back in Cairo. They were one of the few bright spots in our time in Egypt. Though we'd enjoyed only one day with them at the pyramids, they knew of our plans to come to NZ and gave us an open invitation to turn up on their doorstep. So for one night we enjoyed some homestyle comfort and hospitality. Thanks, guys!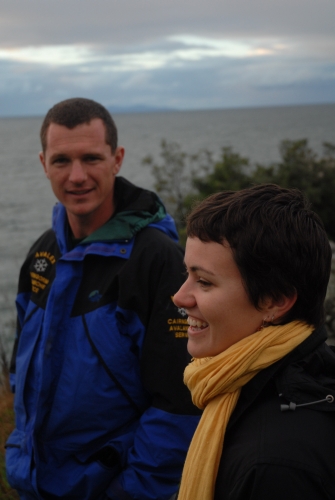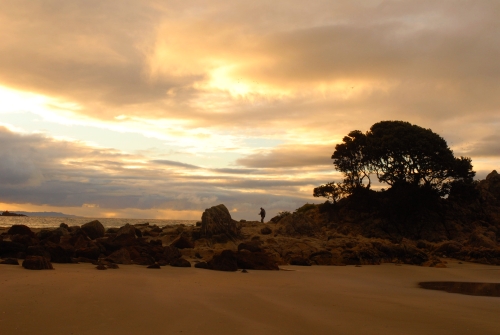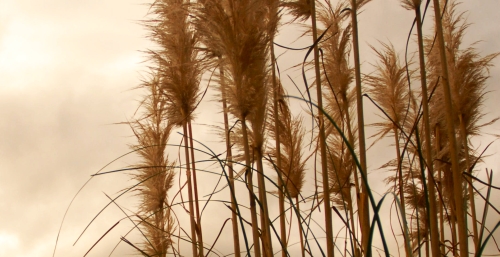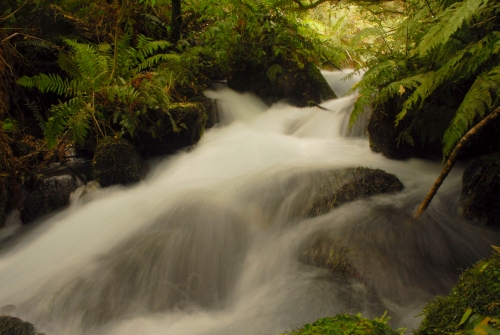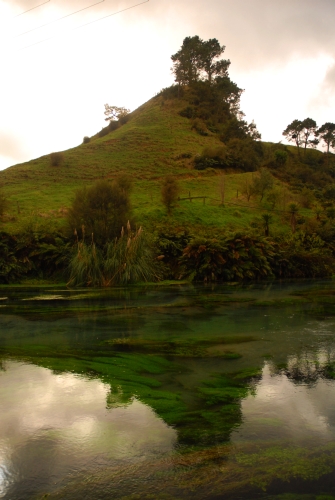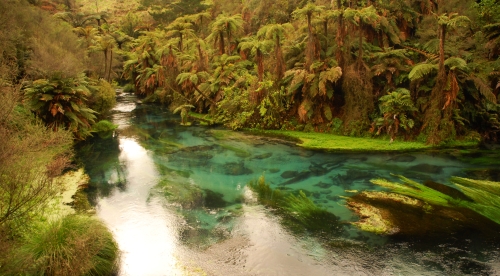 From the Bay of Plenty, we planned to drive up the Coromandel Peninsula and do some hiking and sightseeing. But there was a different fate in store for us. We made it to the charming town of Coromandel through the raging wind (gusts up to 150km/hr) and driving rain, only to discover that the power was out. But it was late so we decided, power or no power, we'd be better to hole up than to push on in this storm. So we got a room and huddled in bed playing cards and reading by flashlight. All through the night the wind howled and shook the motel.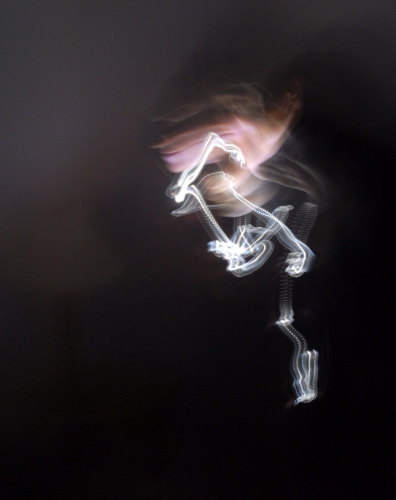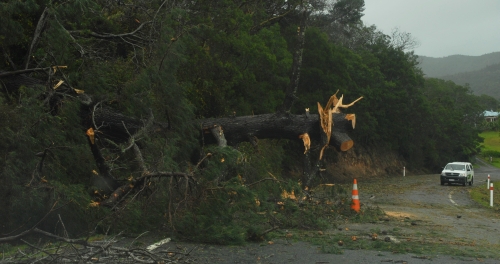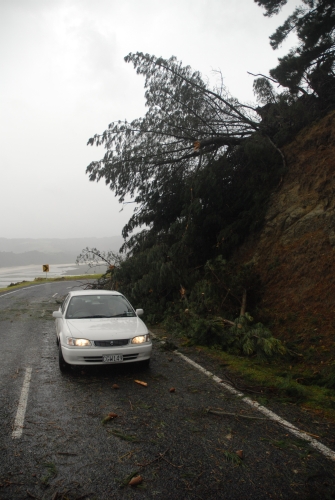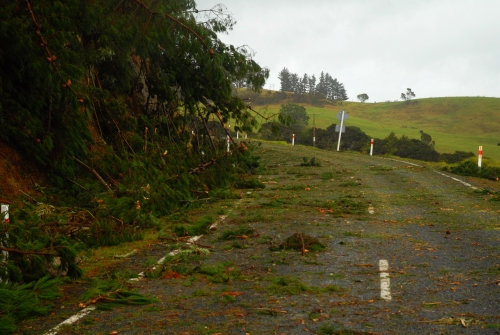 The next day was a little calmer, though still grey and wet and we set off for Auckland through the wreckage. Trees were down, roads were closed, sign posts torn out of the ground and roofs lifted right off stores and houses. Apparently we're going out with a bang from this lovely country. Though we had to weave around fallen trees and washouts, we did eventually make it to Auckland, where we laid low in anticipation of our flight to the last stop on our trip - Samoa! We've got five days in this paradise where we plan to do little else than swim and beach. You may hear from us, but most likely our next post will be a retrospective once our feet are firmly back on Canadian soil. See you all soon!
XO,
Simon and Claire
Posted by psy2099 at 08:01 PM
Wet Walks & Wabbits
Regretfully pulling ourselves away from Raglan, we went off to Waitomo to see their fabulous caves full of glow worms. But it was not meant to be. Thanks to all the rain lately, all but one of the caves were closed due to flooding. We were all reved up for some adventure, so we decided to do a local walk instead - What could be more enjoyable in times of flooding than a riverside walk? It's hard to say whether we got more wet from the water soaking through our boots and up our legs, or by the rain that poured down upon us intermittently. There was no time for dawdling, though, as we had an appointment with a bunny. Luckily, as we raced back to town along the road, a kindly tour company let us climb aboard, despite our sad, soppy appearance.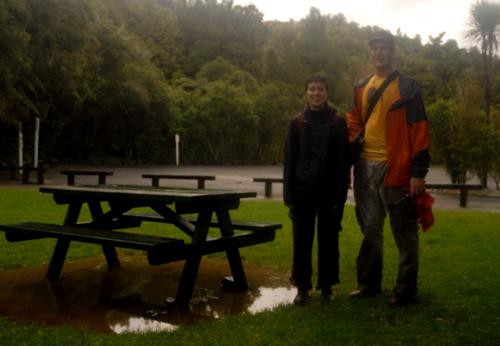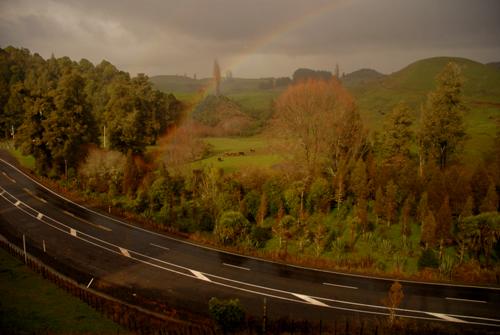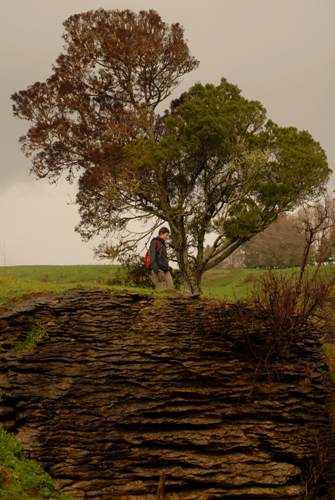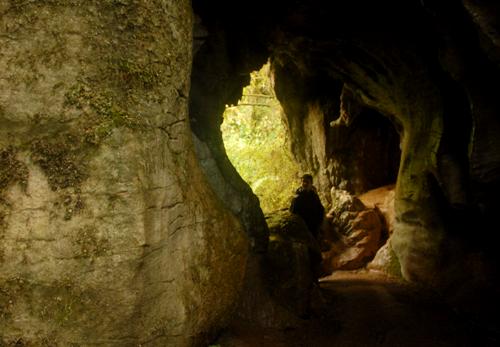 Back in town, it was shearing time for the German Angora Rabbits. We thought we'd check it out - who doesn't want to get a glimpse of a bald bunny? Helen and Huckleberry were very patient as they were stretched out and delicately freed of their furry mantles.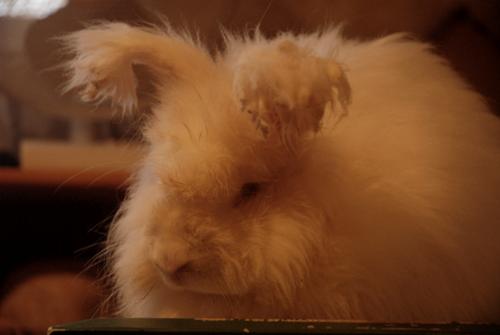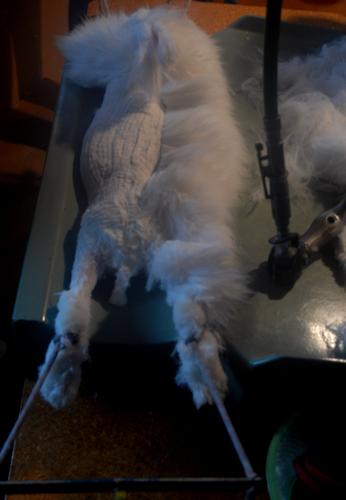 But what next? With no caves to go to, we felt that few other experiences would live up to rabbit shearing, so after only half a day in the Waitomo Area we pushed on to Taupo, a nice little town that looks out across a lake onto Mordor (or Ruapahu Volcano to non Lord of the Rings fans). Most of the time we couldn't see this impressive and destructive volcano as it was buried in rain clouds. Still, when in New Zealand, one hikes, or tramps, as it is called here. So out we went once more into the weather. We took in the lovely Huka Falls, and saw the Aratiatia Gorge fill with water as the dam was opened. We also had our first taste (or should I say smell) of geothermal stinkiness as we wandered around the volcanic 'Craters of the Moon' area.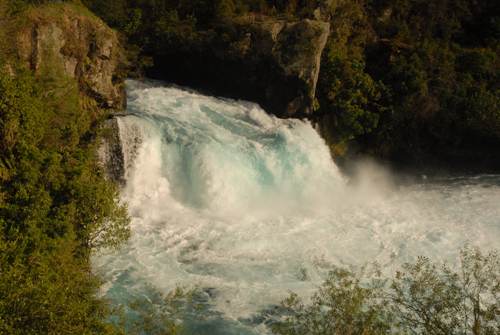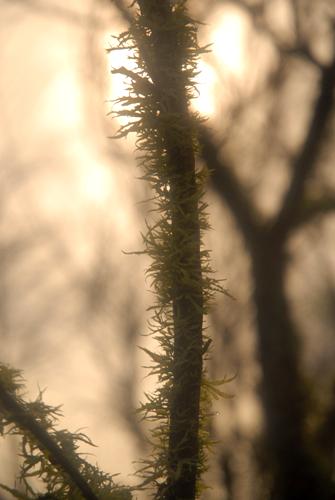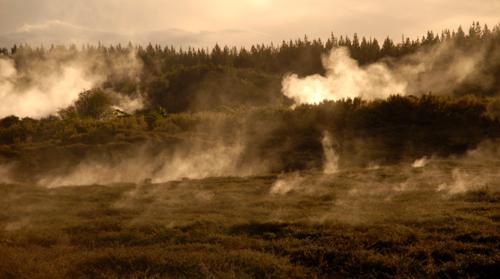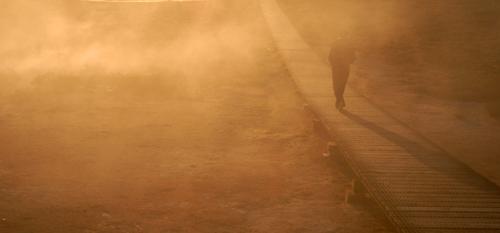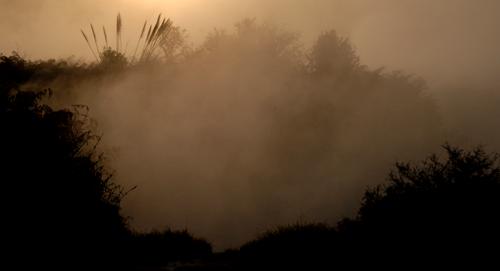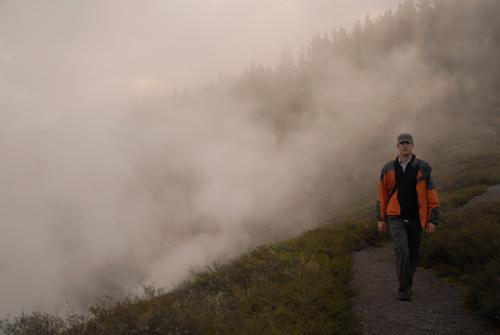 So we were a little soggy by the time we decided to push on...This time to the unique southern city of Napier.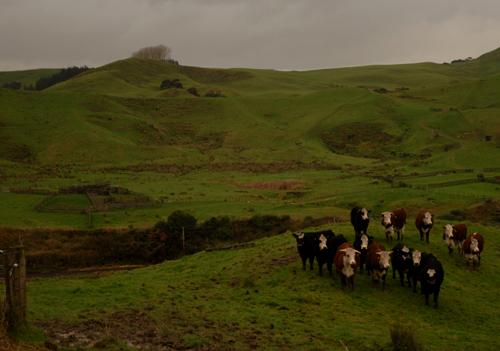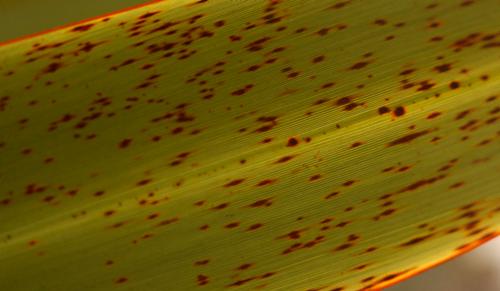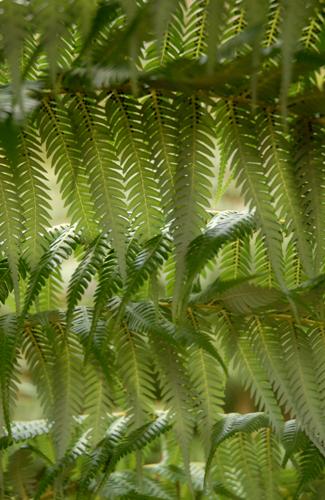 Posted by psy2099 at 05:56 AM
July 06, 2007
Small Towns to Die For!

From Auckland we headed north to the Bay of Islands area. We had a short stay in the town of Kerikeri (pronounced with a 'd' instead of and 'r'), known for it's café culture, where we sampled some of the fare and walked along the beach and to a lookout over the beautiful Bay.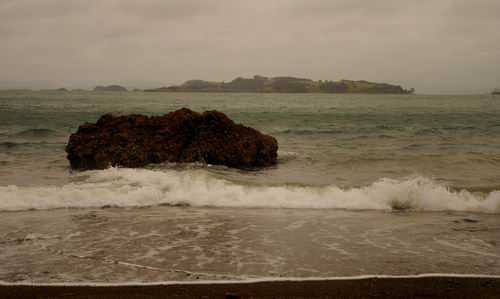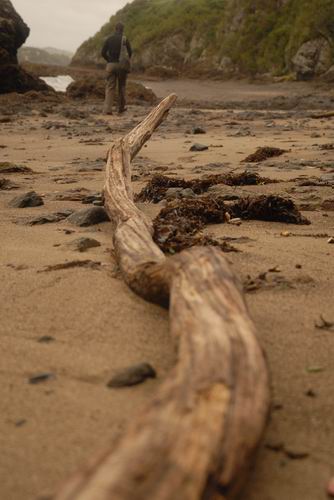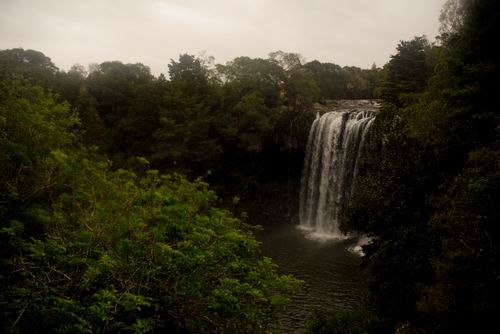 It was after this short introductory drive that we decided some tiny ultra-cheap speakers for our ipods were necessary - the radio choices outside of Auckland were severely limited to advertisements and oral want ads, and to be frank, there are very few conversations that Simon and I have not had in the past year together.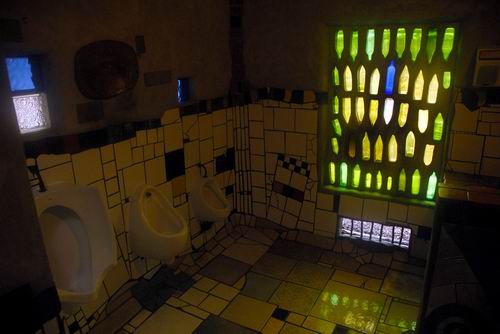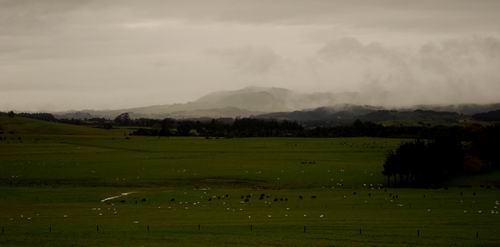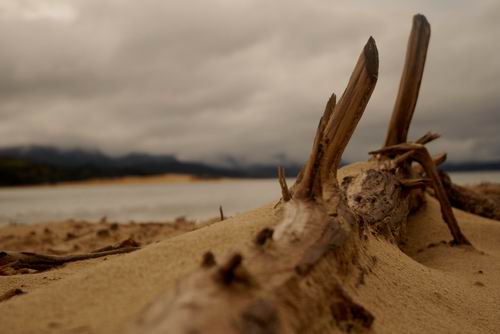 So with some good, if tinney, tunes we rambled south through the hilly countryside, Simon thoroughly enjoying the swervy roads. Along the way, we stopped at the Waipoua Kauri Forest, home to some of the largest Kauri trees in existence - These trees are sometimes 3000 years old and are truly impressive in their height and girth. Despite Mr. Photo's diligent attempts, though, their magnificense refused to translate into picture format - You'll just have to come see these for yourselves, I guess!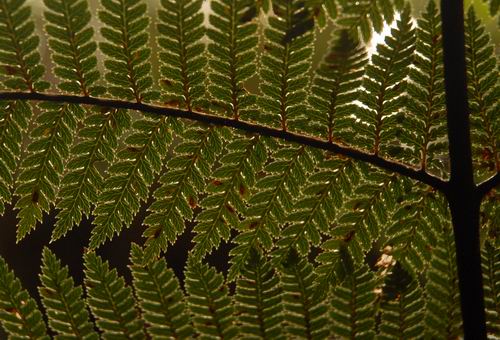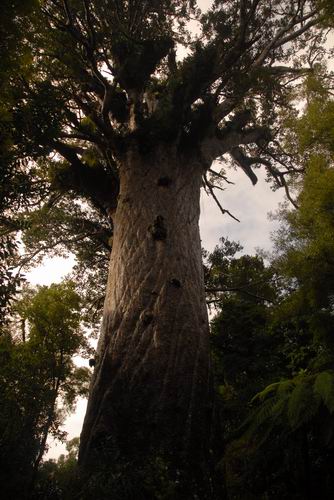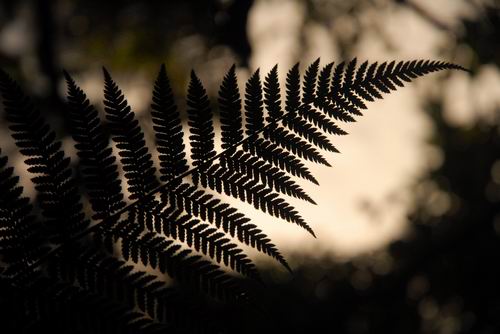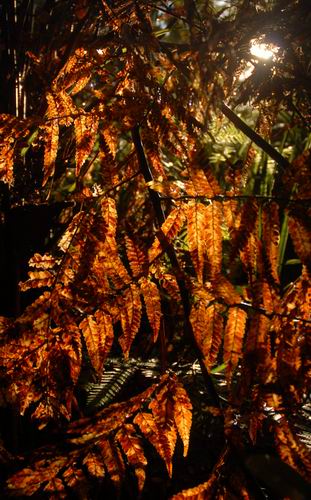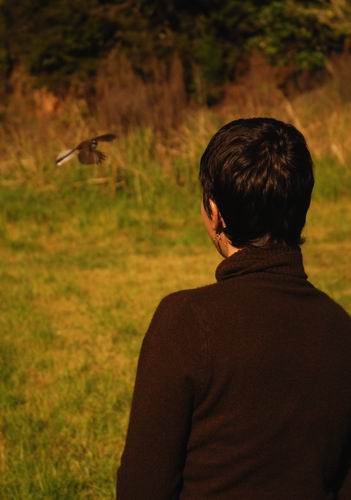 It was late evening by the time we arrived in the dream town of Raglan. This coastal haven is a huge draw for surfers and artists, imbuing the place with a relaxed, cultured atmosphere. Our favourite discoveries in our time here were the free kayaks and yoga lessons provided by the homey backpackers place we inhabited, as well as a local restaurant with a British award winning chef that served up delectable delights.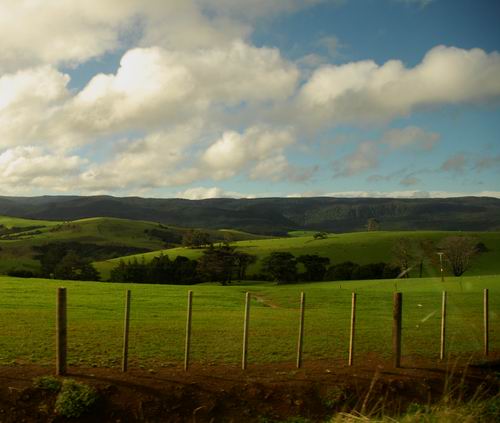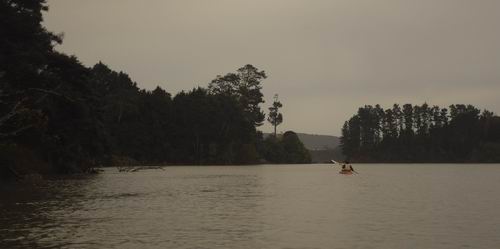 We were so charmed by this place that instead of leaving one late afternoon, as we'd planned, we convinced ourselves to stay another night. All the better to enjoy one more meal at the restaurant and then take in "March of the Penguins" in the T.V. Room. It's easy to see why people wind up staying here for months, abandoning all plans and pretense of seeing the rest of New Zealand. But not us! One night was as much as we could give - the sands are racing through the hourglass - less than 2 weeks 'til we're home!
Posted by psy2099 at 12:01 AM
July 01, 2007
N.Z. (is that Zed or Zee?)
Guess what? This is our 2nd to last country in this trip. That's right. We have 3 weeks in New Zealand, 5 days in Samoa, and then you'll find us back in Canada for the first time in 10 months. We're feeling pretty good about that, really. A bit nostalgic, maybe, and frightened of the reality of putting our lives back together. But keen for the next chapter, whatever that may be. And, of course, we're very excited to see all the friendly faces we've missed.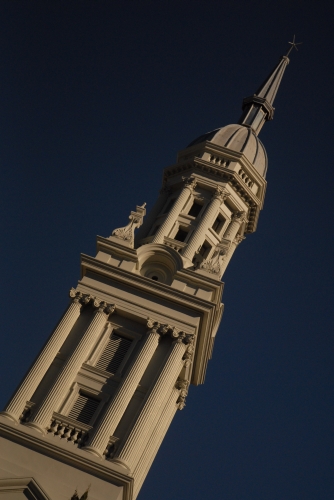 But hold on! We've still got a country to see. Or really, just 1/2 of one. We've decided that it's a bit ambitious to try to see both the North and the South Island of New Zealand, so we are sticking to the North. We're also going to do something we've not done in 10 months - drive! Thanks to $12 CAD/day car rentals we're going to take on the left-hand side of the road and crazy, windy roads. It's fantastic that cars are so cheap here, as it would be tricky to see much of the country by public transit and tours are none too cheap.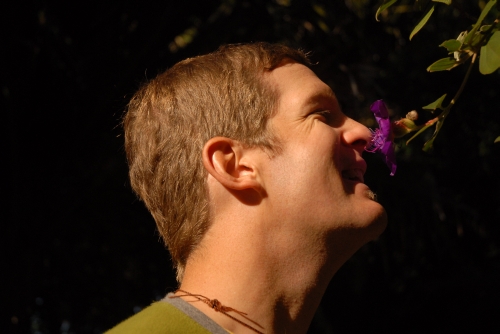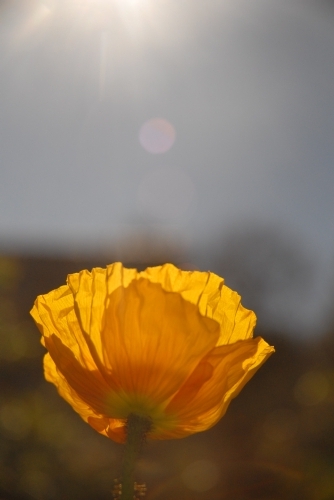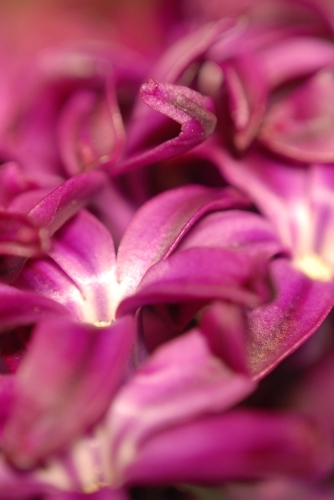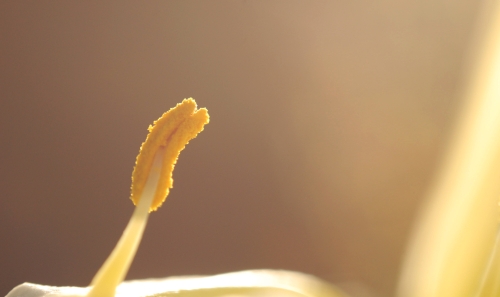 We started out this leg of the journey in Auckland. This city takes some flack but we rather enjoyed it. It is, in my opinion, the perfect sized city - big enough to be quite cultured and have anything you could want on offer, but not so big as to be an overwhelming timesink. It also has an interesting position on the island, spanning from one coast to another on a little ithmus. We made the most of this by spending a day walking the trail from one side to the other. This is when we discovered another unique aspect of Auckland - it is built on a range of ancient, extinct volcanoes - which makes for a few small climbs! So we found ourselves, again, asking, why do we always feel the need to go up?!?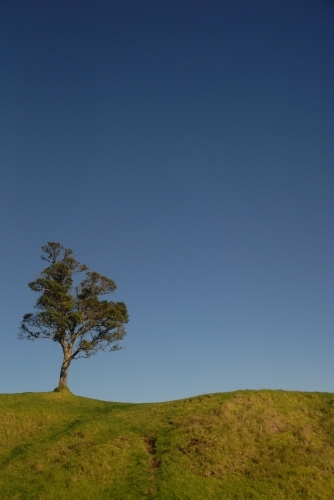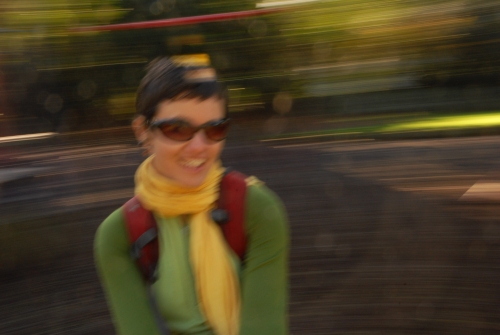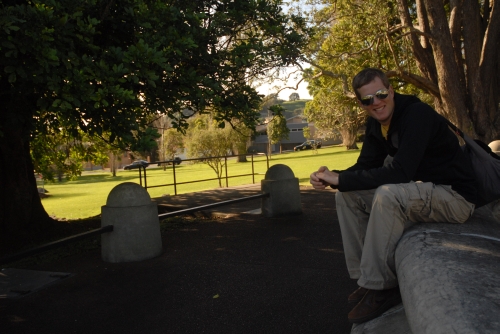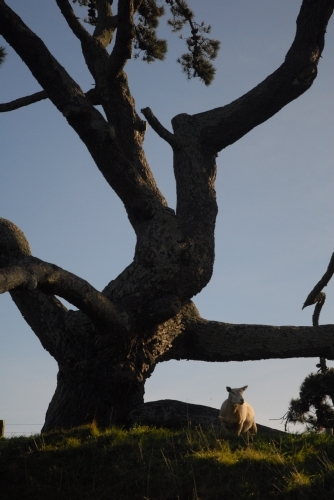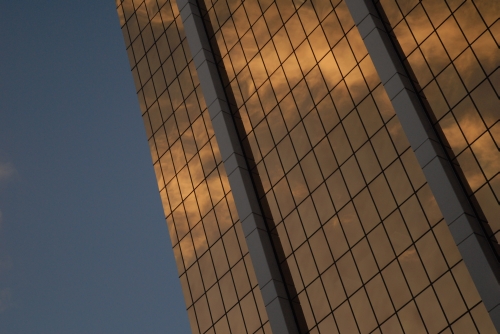 Otherwise we enjoyed some browsing around the city and a few meals at some fine restaurants. Our hostel room, slightly on the chilly side, was a glassed-in upper porch of an old mansion, once owned by the Queen of Tonga. What more could we want?
More sights to see, of course! So off we went up to the much raved about Bay of Islands, 3 hrs north of Auckland.
Posted by psy2099 at 02:08 AM