« May 2007 | Main | July 2007 »
June 27, 2007
Rug Up, Eh!
Did we mention that it is cold here? The folks down under pretend it's not, promenading around in shirt sleeves, open shoes, etc.. But most days find me rugged up in a jumper, scarf, hat, even sometimes mitts and leggings! That said, we got lucky with the weather in Sydney. We arrived in the rain, post storm (there was major flooding just north of the capital) and left on a drizzly day, but enjoyed sun for the five days in between.
Simon's Aunt Sue and Uncle Wally graciously hosted us for our stay, despite the fact that Simon had really overstayed his welcome at the age of 18 when he lived with them for a year and treated them to some typical teenage hijinx. Though we've see Wally and Simon's cousin, Nicholas recently, Simon hadn't seen Sue and his cousin, Lara, in the past twelve years.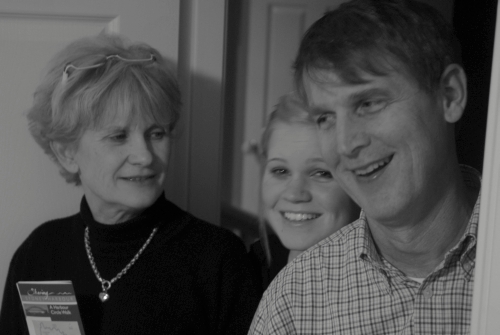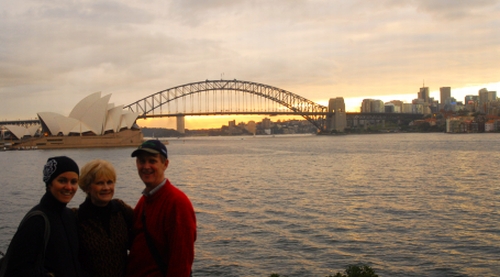 Thanks to the Simons Down-Under bunch, not only did we enjoy the luxuries of homecooking, good company and a comfy bed, but we made the most of Wally and Sue's footy tickets as well. It was my first time seeing Australian Rules football, but it didn't take an expert to recognize that the Sydney Swans' performance was dreadful that night. I reckon our crew on the west coast passed better in our parking-lot practices. (We probably couldn't have managed all that running, though. This sport has got to top the charts for distances covered!)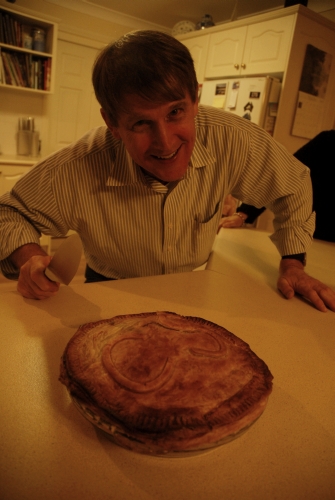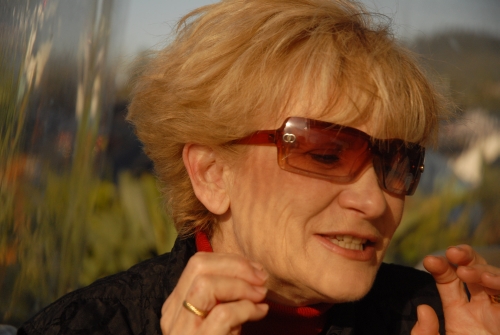 In all other respects, though, Sydney showed us its best side. I thoroughly enjoyed this unique, waterfront city and felt that I could have poked around here for a while longer. We wandered the downtown, with its famous vistas of the Harbour Bridge and The Opera House, took a wild, wavey ferry ride to Manly Beach, visited with an old friend of Simon's, and just generally enjoyed ourselves. We even ventured out of the city one day for some hiking in the spectacular Blue Mountains.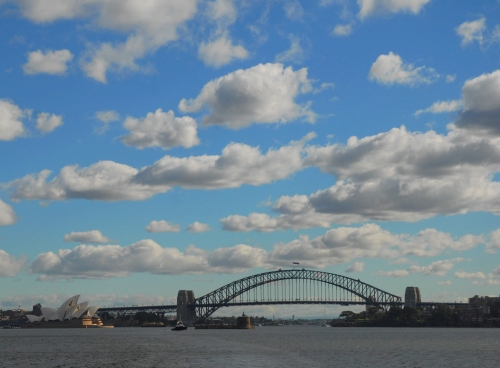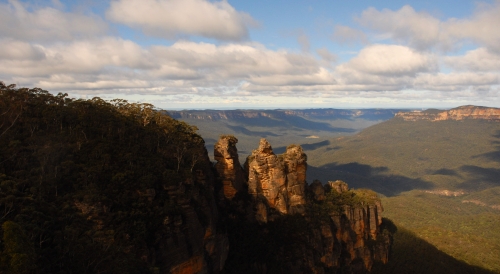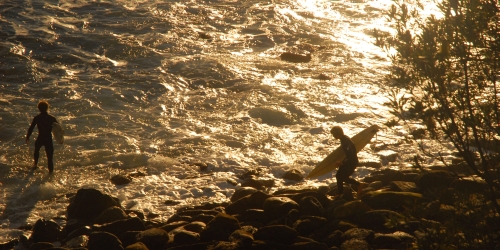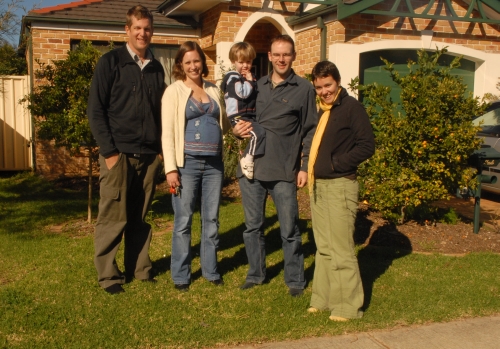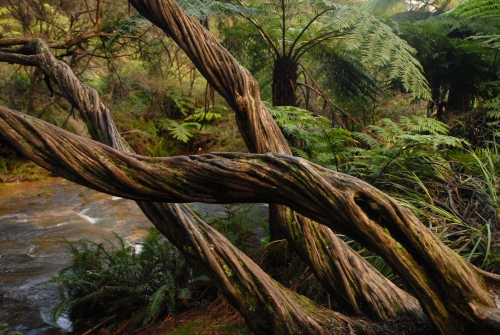 With less than a month left of our travels, we leave Australia hoping it won't be another twelve years before we return--we've still got the whole east coast to see, not to mention the center! I guess I'd better get working on that teleportation thing...or at least get a job with an airline...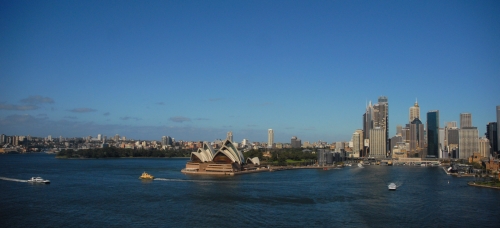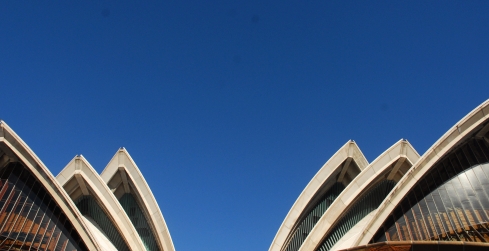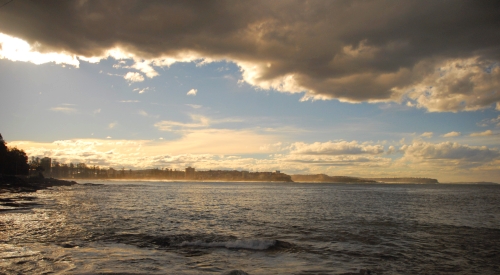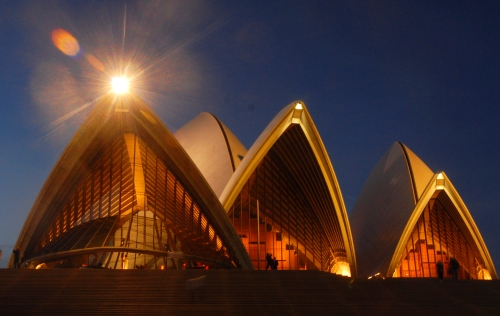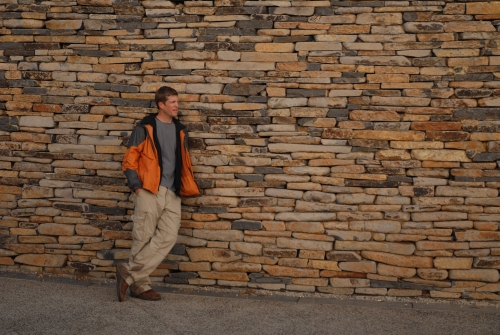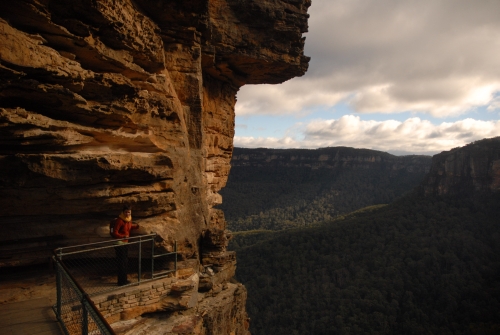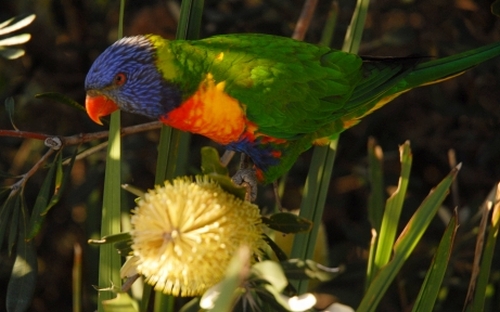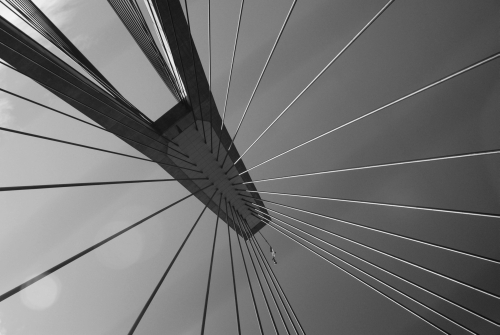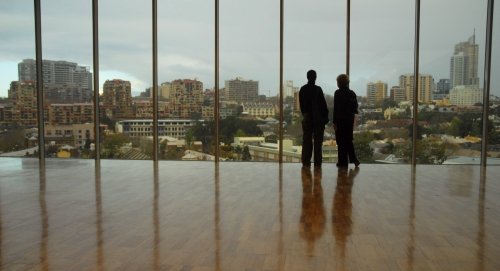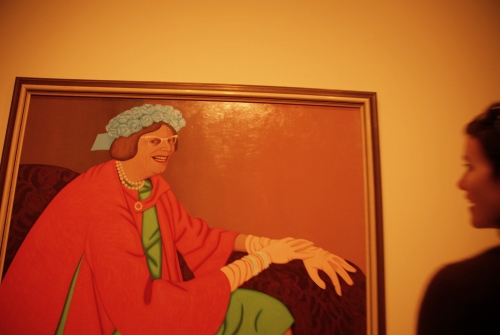 Posted by psy2099 at 09:22 PM
June 23, 2007
Expect the Unexpected

What do you do when you've flown all the way to the southern continent of Australia but have only three weeks left to see it, thanks to some pleasant dilly-dallying? You get lazy and sign up for a back-packer's bus tour up the west coast. At least that's what we did. This option was alluring thanks to its low cost and the fact that we wouldn't have to think for ourselves for a full 10 days. Moreover, heading north would get us to some milder weather as we have brilliantly timed our arrival with the coldest time of the year here. Sounds like a pretty good plan, eh? We weren't so sure. The pros were clear but we had to overlook some concerns. First of all, the accomodations would be shared dorm rooms - something we've so far managed to avoid on these travels. Secondly, we had some reservations about spending ten days on a bus with who knows what kind of group of people - we're not as young as we used to be and Australia doesn't have a party reputation for nothing!
But gosh darn it, it seems like we'll never learn that our expectations are never right; the tens days whizzed by, the dorm rooms were not so bad and the folk quickly became an unusual family.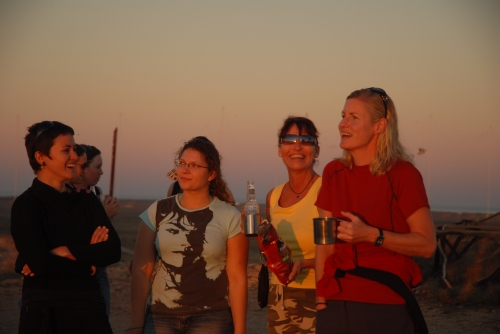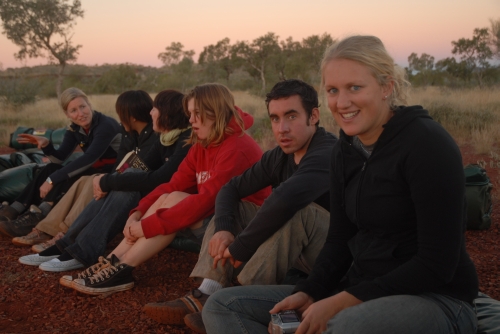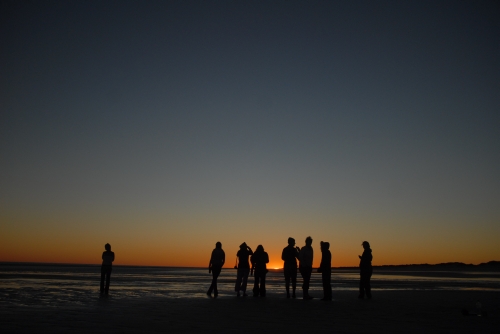 We departed Perth on day one and arrived in Broome at Cable Beach on day nine. Some highlights in between were the Pinnacle desert, stargazing around the campfire in Karijini National Park, fantastic gorges, pools and waterfalls, seeing dolphins - playing out in the ocean and coming in to Monkey Mia beach for a feed. We even splurged to swim with a Manta Ray and snorkel with turtles - all excellent adventures.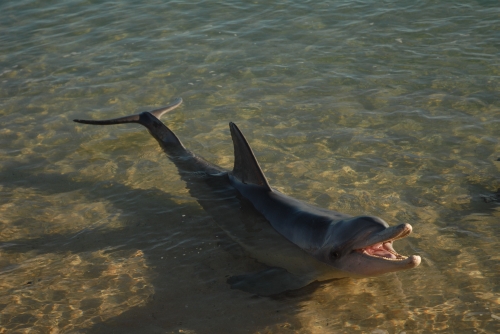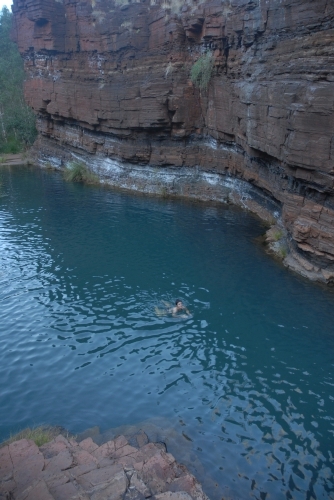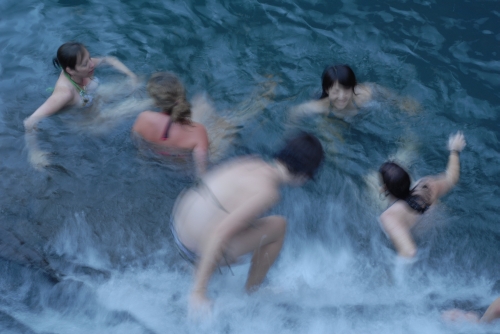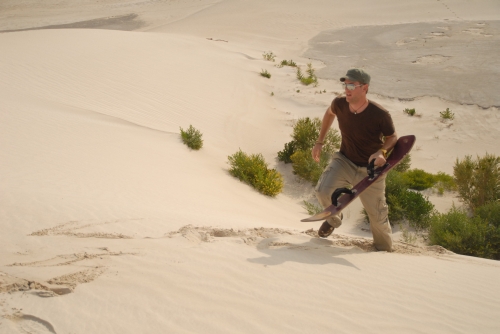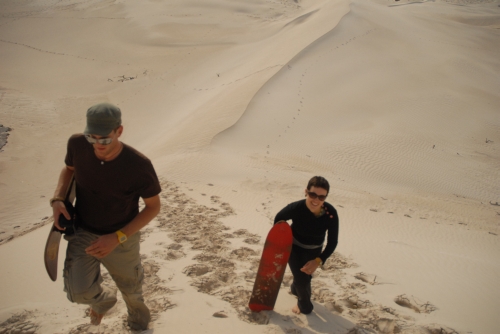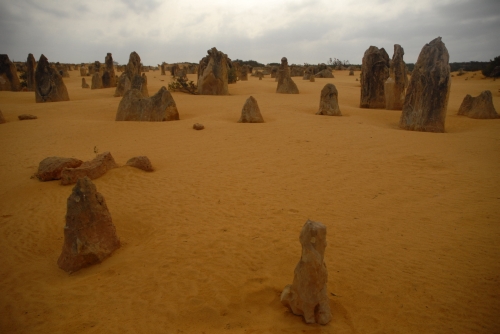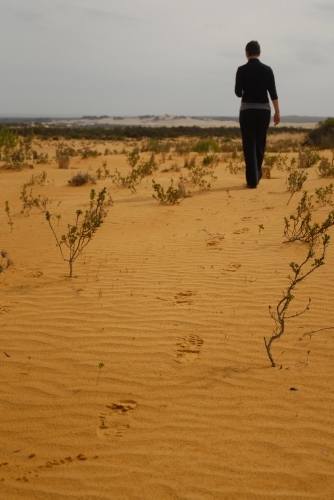 But perhaps the best of it all was the company we were in. Despite a wide variety of ages and rather close quarters, the group got on extremely well. The Irish contingent (and there are a lot of them in this country!) provided fun with footballs, a bottomless lolly box, and endless giggles thanks to a good amount of teasing and an addiction to the phone game, 'snake'. The Brits were good for a bit of girl talk, the Germans and Belgian for some youthful fun and silliness, the Dutch for taking the blame for all the mistakes of the early settlers, the Japanese for a lot of smiles, and the Aussies for some delightful, indulgences. The 18 of us were shepherded around by Western Austarlia's biggest, baddest guide. This fella may as well have walked right out of our previous tree-planting lives.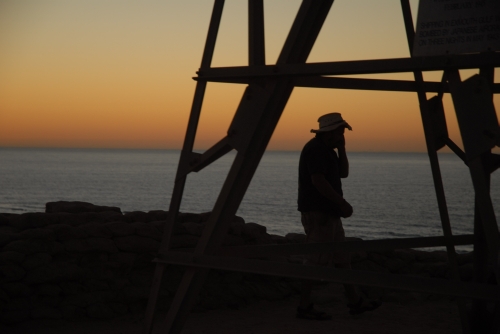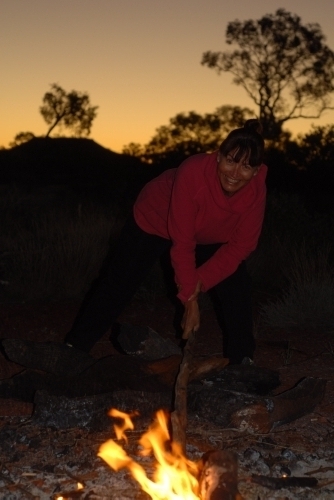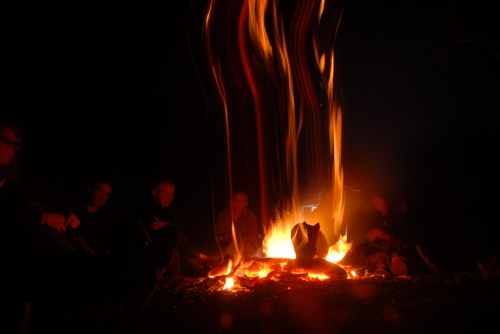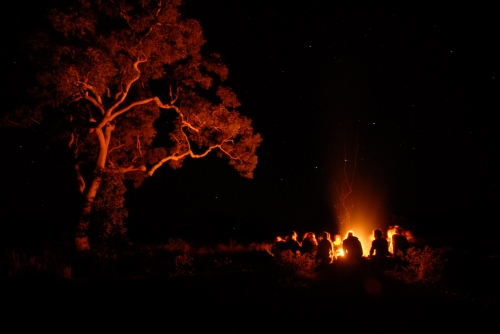 So it was under a bit of a dark cloud that we left Cable Beach to fly to Sydney. We extended the goodbyes as long as we could with a generous dinner from our favourite Aussie ladies (can't wait to repay the favour in Montreal some day!), visits on the beach, celebrations at the local bar and breakfast with our fearless leader.
Thanks, all you emus, dingos and kangaroos for your excellent company. We hope you'll stay in touch!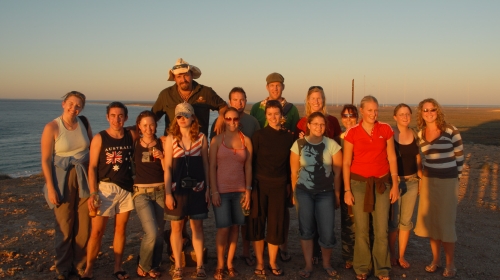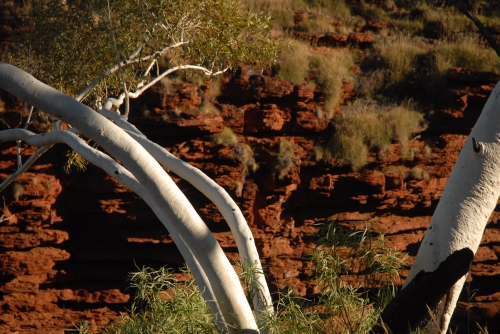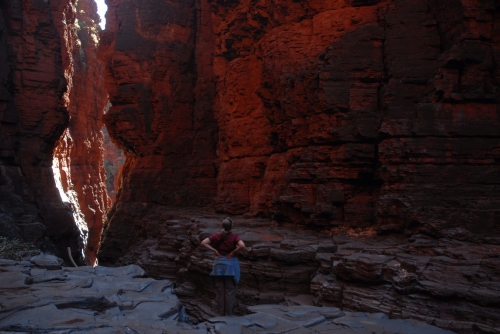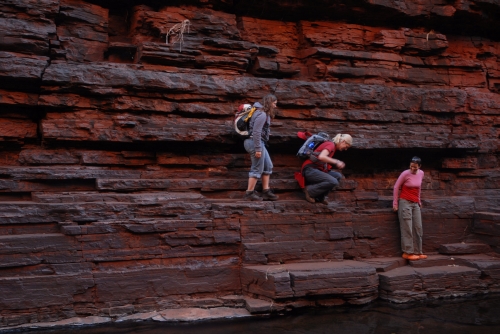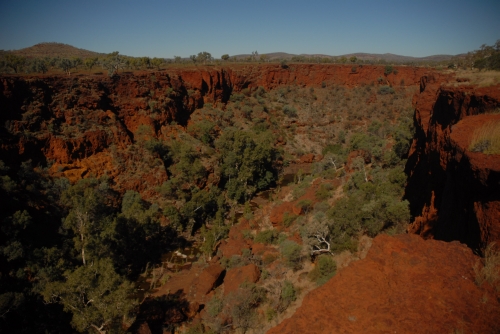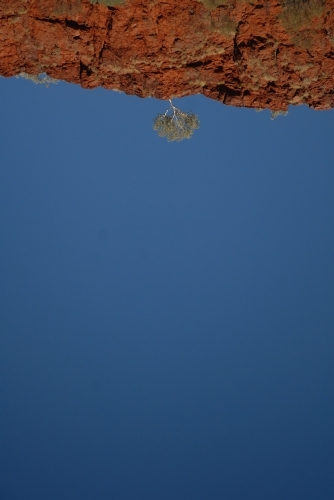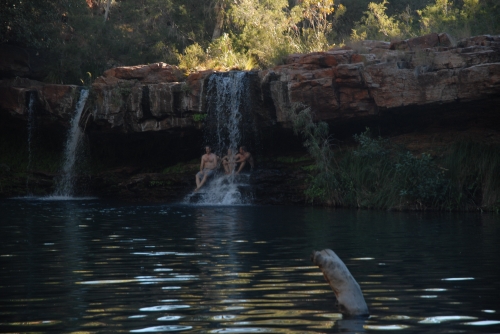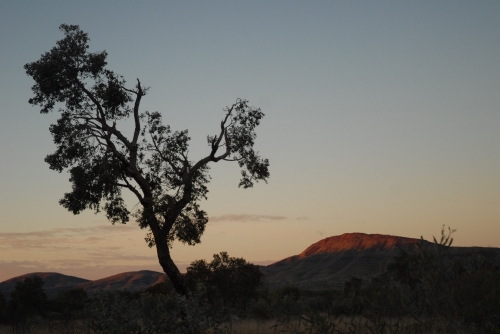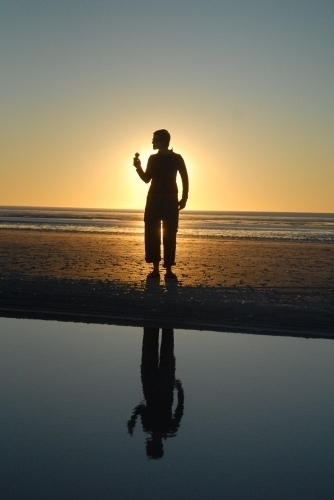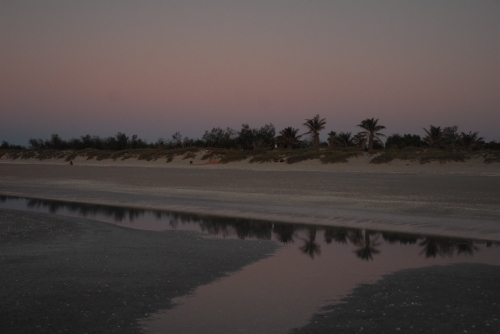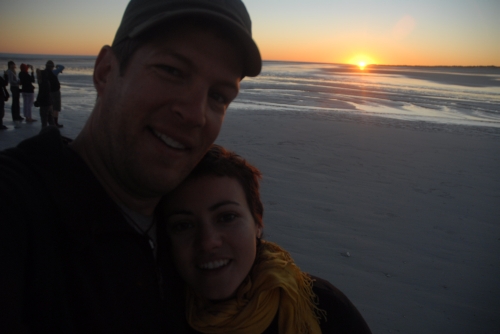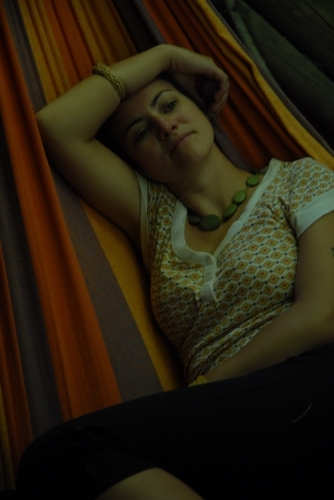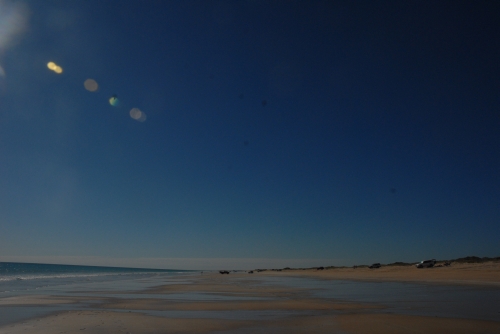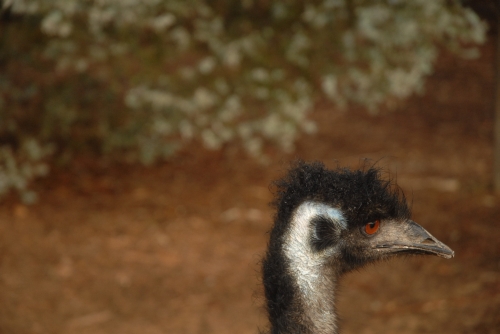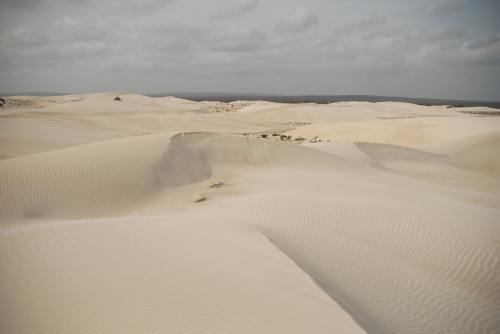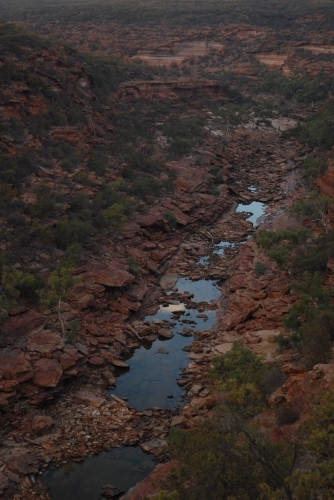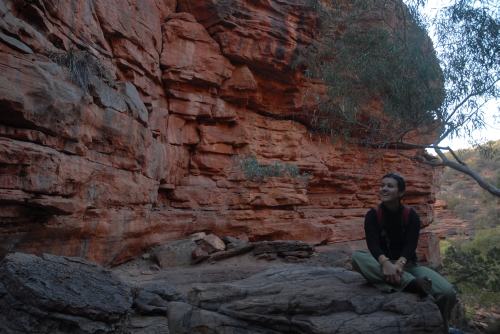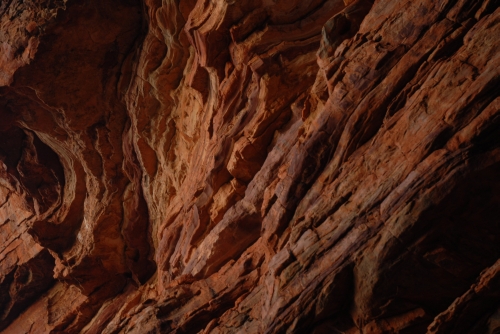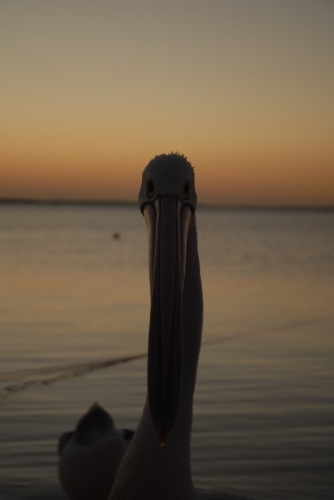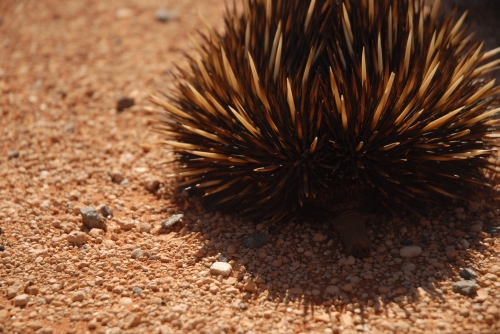 Posted by psy2099 at 10:08 PM
June 17, 2007
The Lazy Asses arrive in Australia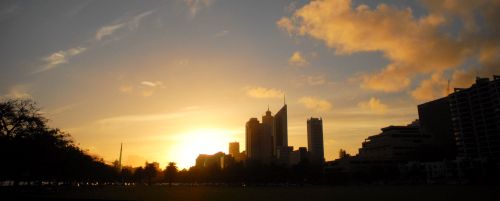 Sometimes wandering boys and girls get tired of the wandering part. At these times it is handy to have fab friends with a home you can invade. These should be good mates who have an enviable pad and a common love of good food, chats and wine. It's an added bonus if they welcome you for as long as you like, and don't bat an eye when your stay drags on to ten days. Fortunately for us, we have just such friends in Kevin and Varnya, our favourite Canadian/Aussie couple. You may remember these two, soon to be three, from such adventures as "Familiar Faces and Relaxing Places" in Malaysia.
These comforts of home were so seductive that we stayed in Perth longer and longer, while deciding how we should spend our dwindling time in the country. Occasionally, we did venture out of the house for a little tourist activity - walking around the city, taking the train to nearby Fremantle, and heading out to farm country to Varyna's parents get-away house on top of a hill. In this time I also managed to see and eat kangaroos.
But it became clear that if we didn't soon push on we would wind up staying chez Kevin and Varnya's forever, which would no doubt be crowded and chaotic with the arrival of le bébé in four months. So we devised a plan...a lazy man's plan...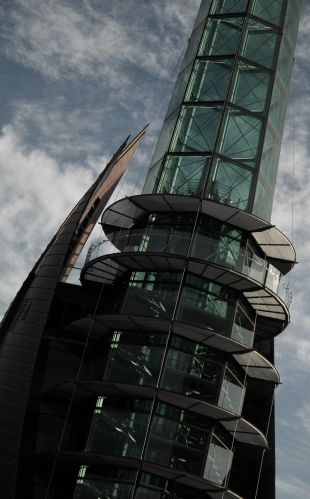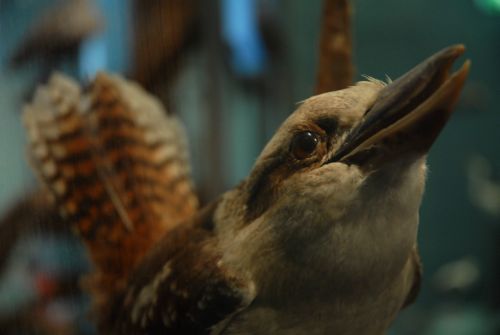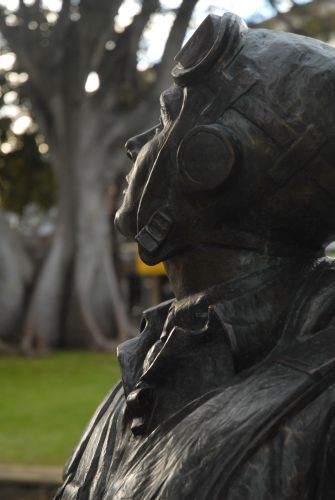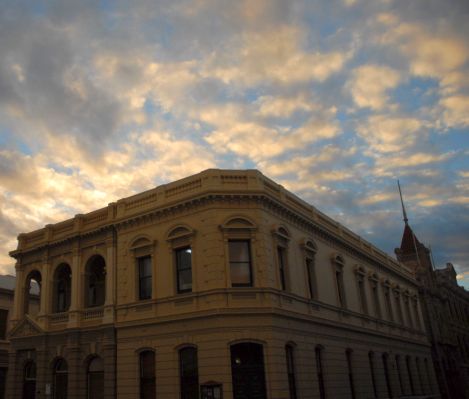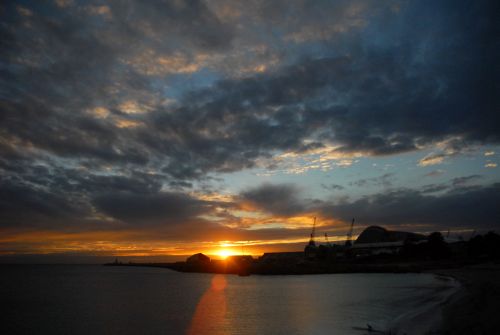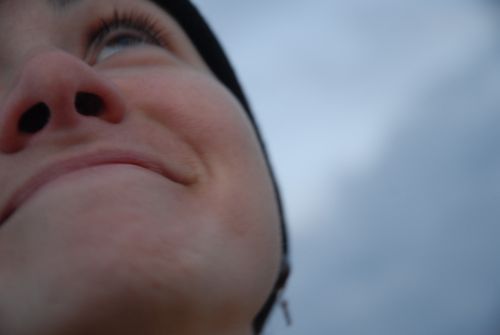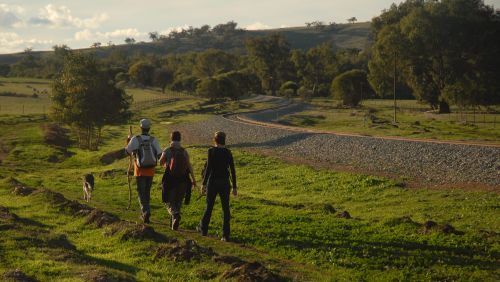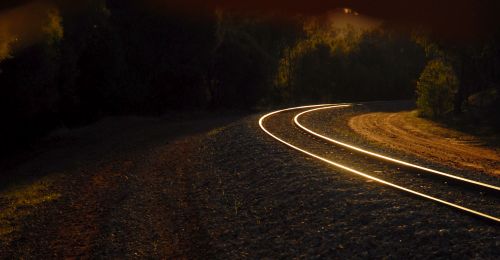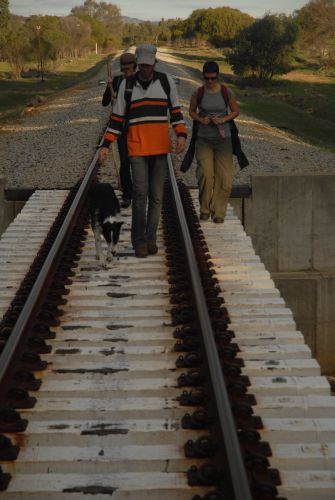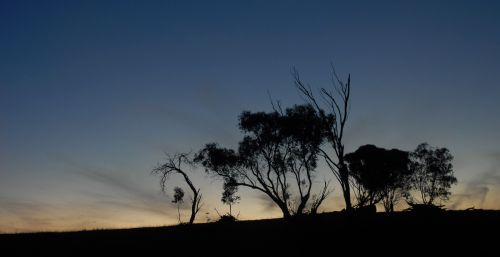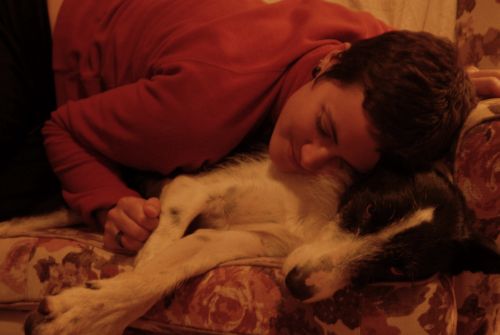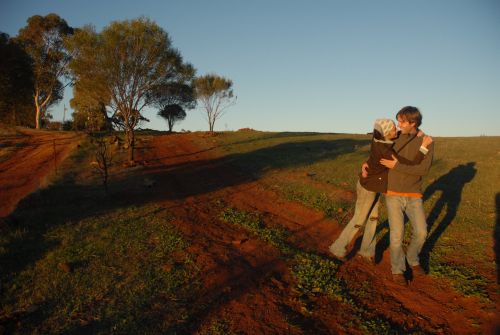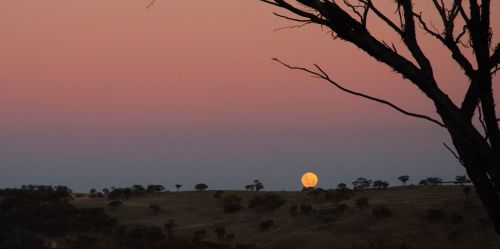 Claire kicked all our butts at Monopoly that night!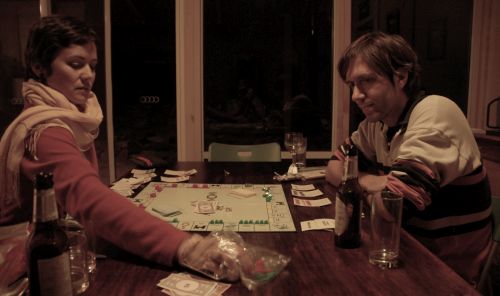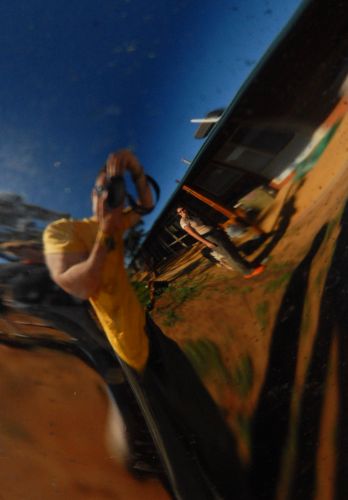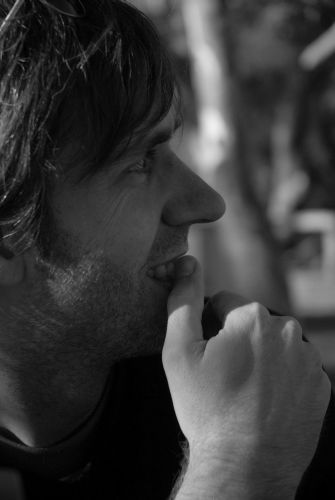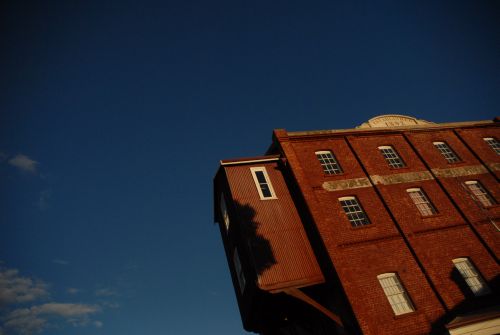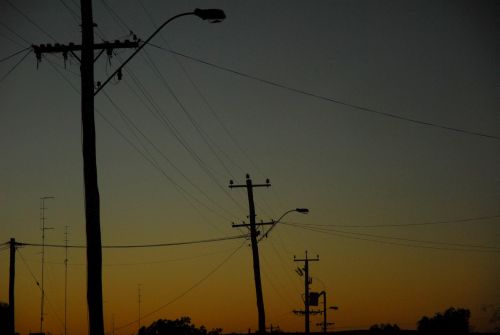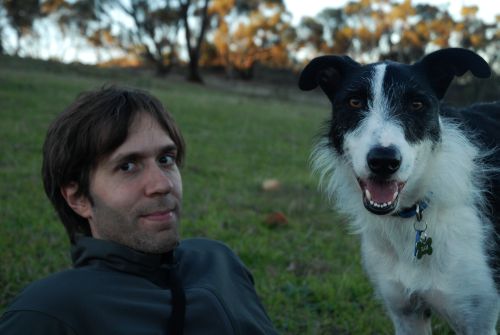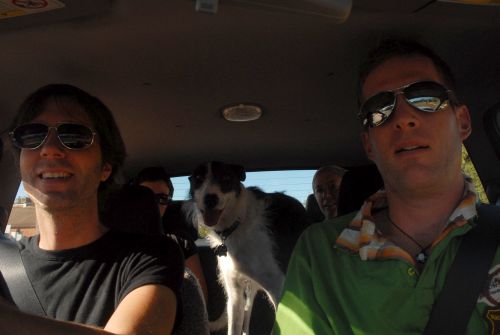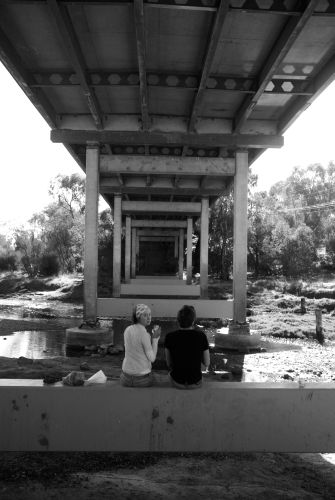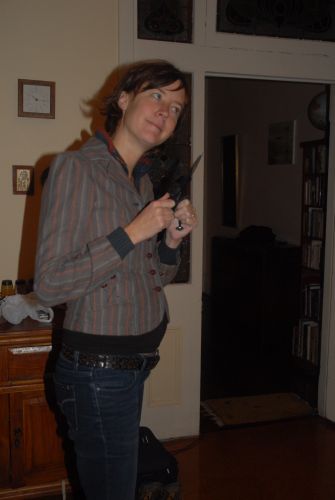 Posted by psy2099 at 05:59 AM
June 12, 2007
Kyoto: #1 Travel Destination
If you were to force us to agree upon a favourite city on this trip Kyoto would have to be it. Set in a valley and surrounded by forests, Kyoto has charm and culture. You can enjoy the bright lights and bustle one minute and a block later fi8nd yourself on a cute little street full of traditional houses bordered by a stream.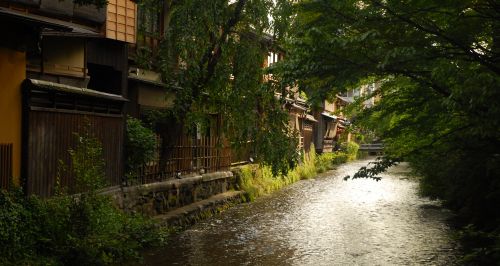 It was along one of these alleys that we saw a geisha. It was dusk, prime time for these ladies to be heading to appointments, and she and a friend were hovering in the doorway. Sadly, when she caught sight of Simon looking enquiringly at her with his camera in hand, she beelined indoors. Simon only managed to capture a blur of her fabulous green kimono and white socks. As a photographer, this distressed him and so we made another pass by the house. But stricken by a sudden shame of stalking this poor woman, our photographer engaged his attention self-consciously in our conversation and missed seeing her entirely! Clearly a career as a paparazzi is not, thankfully, in Simon's future. Still, I had to reassure him that some things aren't meant to be caught on film (or digitally!), including it seems, the mysterious and rare geisha.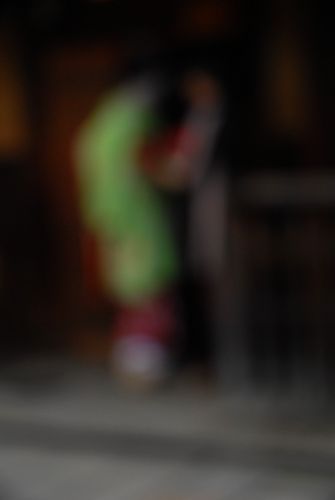 Fortunately, he managed to get plenty of other shots he was pleased with - it wasn't hard in a city of 400+ temples! Though we saw plenty of buddhist temples in Southeast Asia, these were refreshing and different. Nestled in forested gardens, the temples are simple and tranquil. Most featured bubbling streams or waterfalls set amidst the mossy ground. Some have bamboo glades and other still contain stark carefully combed rock gardens. But they all seem to convey a feeling of contentedness. It's easy to feel happy after an afternoon in these surroundings.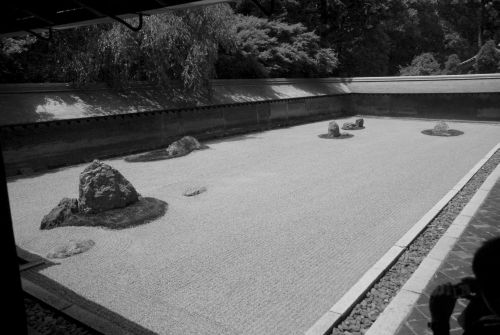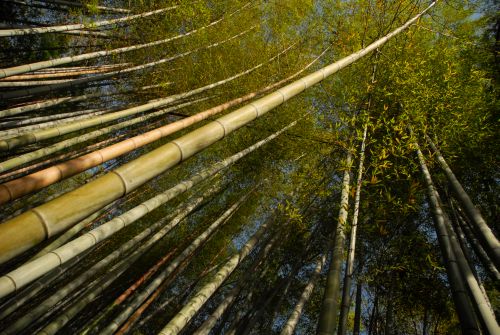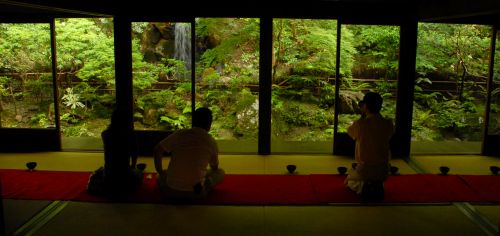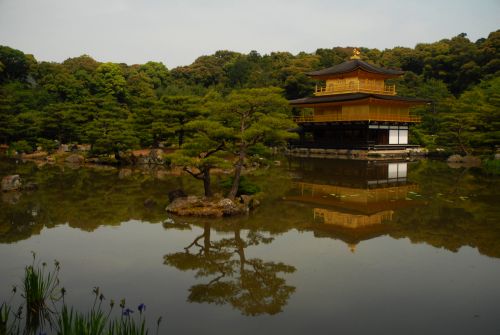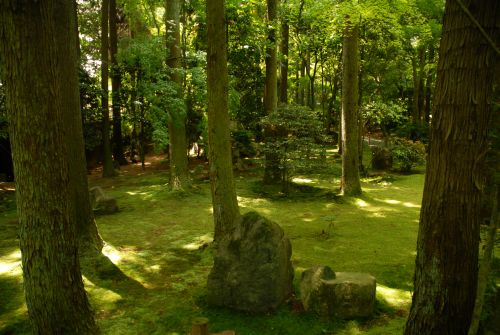 This pretty much sums up our feeling about this place. I could go on with my rave review, but I suggest you save up your pennies and come here for yourself. You won't be disappointed!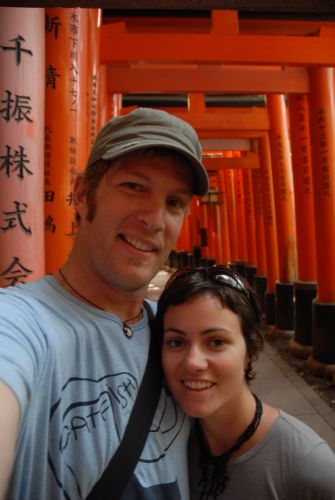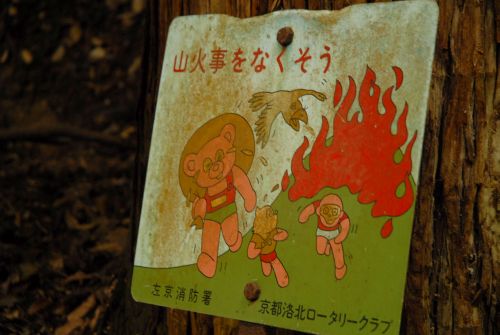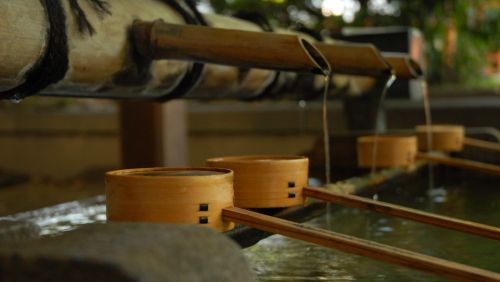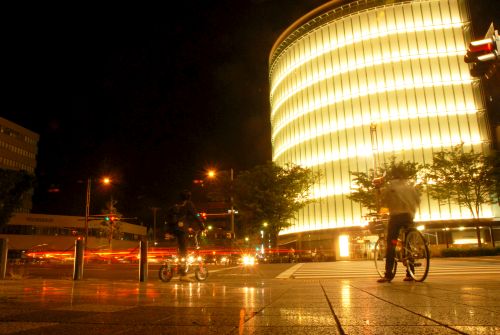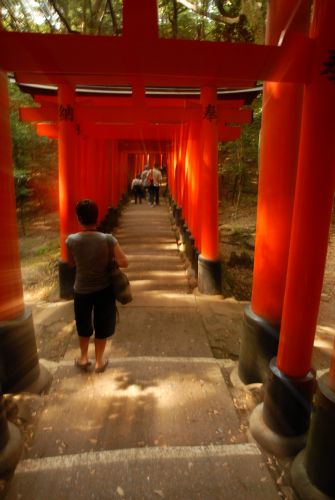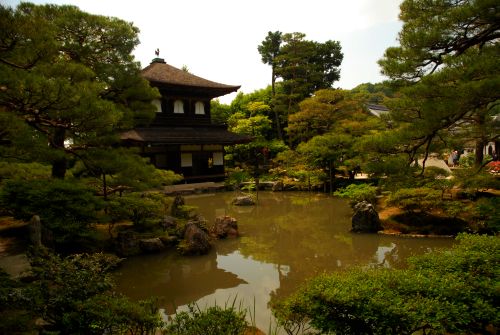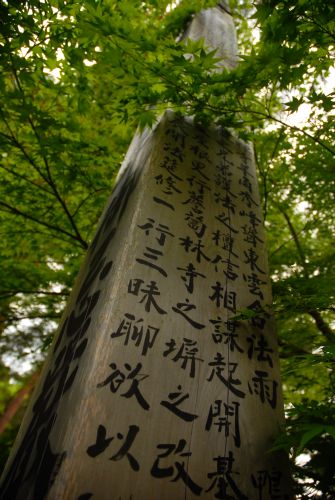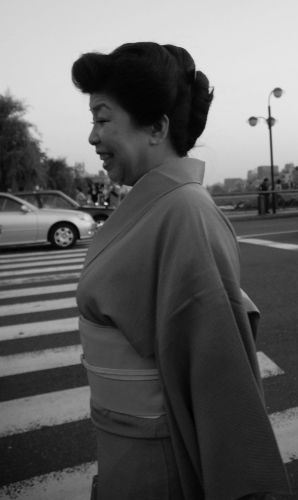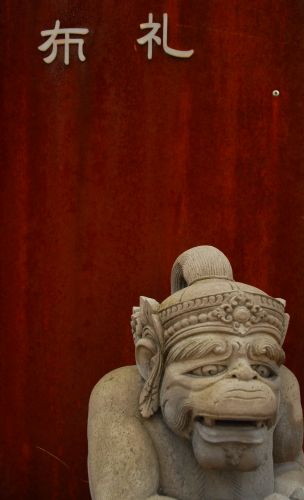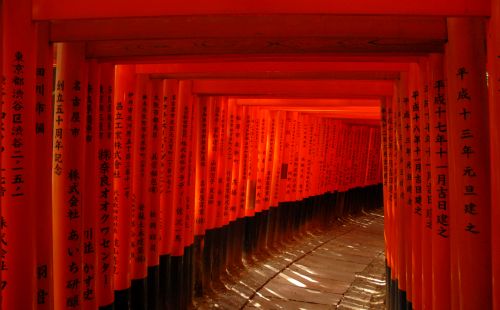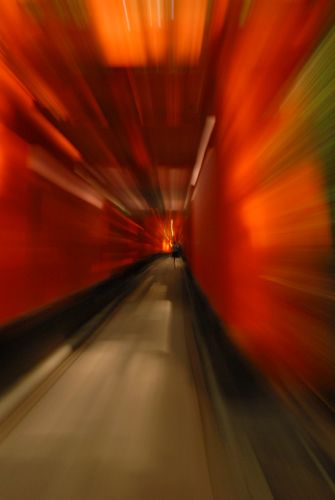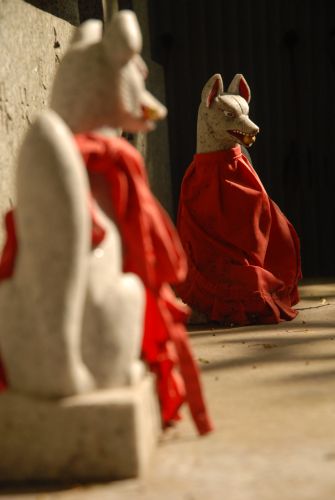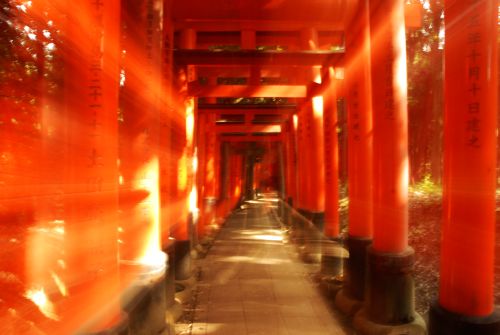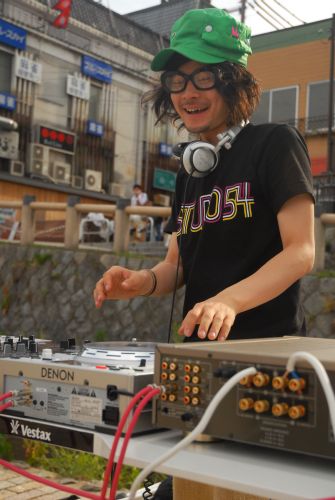 Posted by psy2099 at 11:15 PM
June 07, 2007
On the Beach Hammamatsu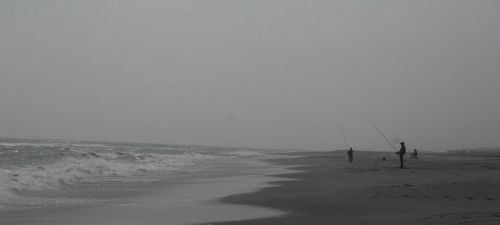 What is in Hammamatsu, this coastal city with a small town feel? Sean Gibb, my cousin-in-law, Jenni's brother. Gratefully hooked up with another place to stay in our journey 'round the world, we spent a coupe of nights in this low-key and welcoming dwelling. Sean had been put to work on our mid-reno house ony 2 years ago in Toronto. He and my cousin Tom got very excited about drywall demolition and enthusiasticaly carried on their handiwork into an area that was in no need of modification. So Jenni heartily encouraged us to return the favour on our visit. But from our point of view, not only did the poor guy get suckered into some messy work on our house, he got houseguests to boot! You gotta love family - even the most extended kind!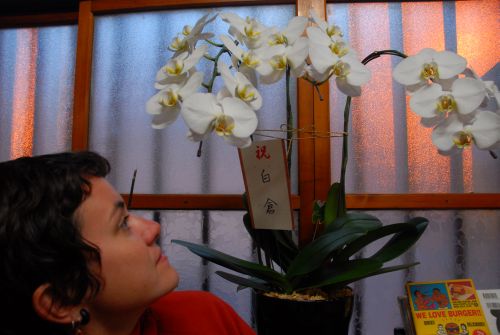 Sean was an excellent host, having not just a room for us, but bikes, as well. He cut work to show us the sights and even translated a whole menu for our benefit. We marvelled at his 'suburban' home from his back deck - serenaded by frogs croaking in the surrounding rice paddies!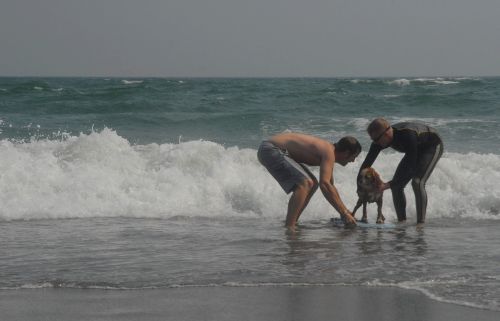 We were equally impressed with Sean's lifestyle in this paradise - an engish teacher, his classes are all scheduled for the mornings and evenings, leaving him to spend the afternoons on the beach, kite surfing with his friend, Matt. Simon also hit the surf for a little bodyboarding, but I reasoned that, comfortable in long pants and a fleece, I had no need to get wet.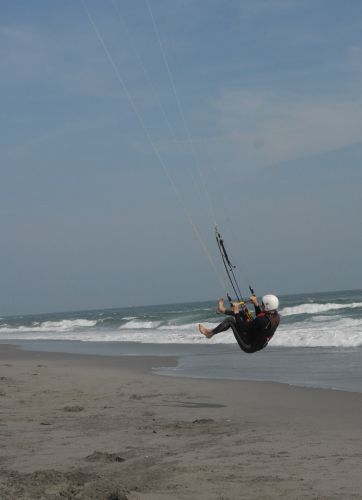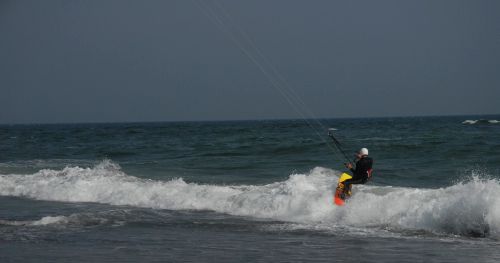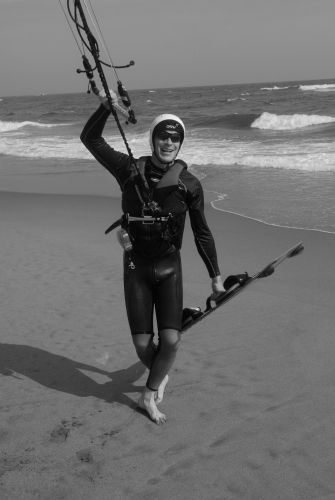 Clearly, I find my pleasure in the simpler, less adventurous things - like the toilets! I'd been enjoying a plethora of clean, free pubic toilets in Tokyo, (no need to plan ahead or hold it here, a decent accessible loo, it seems, is the right of all Japanese, and a dreamland to me!) but it was at the public washroom at a video store in Hammamatsu that I got my first taste of luxury - a heated seat! The vessel also came equipped with several fancy buttons, which, as they were in japanese, I was too chicken to push. No doubt they provided even more decadent services, but for me, the toilet is no place to start trying new things. Ever efficient, some loos are even equipped with a sink on the back of the cistern, allowing you to wash your hands and fill up the tank at the same time.

It's easy to see, I'm sure, why Japan has scored so high in my books. But, truely, it's not just the W.C.'s that recommend it - just wait 'til we tell you about Kyoto!
Posted by psy2099 at 12:46 AM
June 04, 2007
I Think I'm Turning Japanese, I Think I'm Turning Japanese, I Really Think So
It was always Simon who wanted to go to Japan. I was reluctant, in part due to it's ledgendary cost, but mainly due to my aversions to the food. Since I can't eat eggs or seafood, I wondered how I would manage two weeks on this island. I seemed doomed as I watched with hungry eyes while my fellow plane passengers chose their breakfast: omlette or fillet of sole. But if we've learned once on this journey, we've learned twice - things are never as we expect. So it was that I discovered that Japan does have some food I can eat and enjoy, and moreover, that it is actually a super-cool place.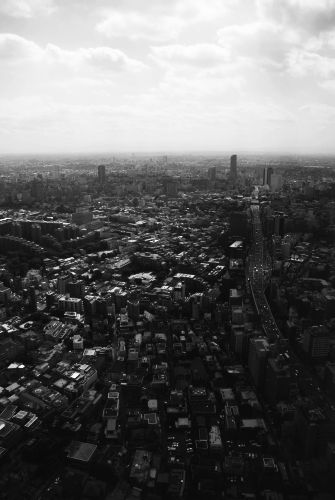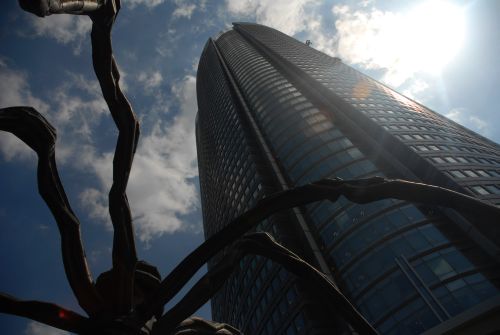 We touched down in Tokyo and were instantly in love. We noticed two things immediately; 1) This society really is as clean and efficient as reputed to be, and 2) The Japanese are really, really, REALLY friendly and helpful. These two things were a great source of peasure for us throughout our time in Japan.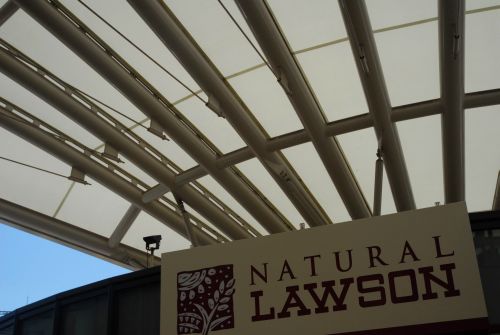 Anne this is for you and especially Mike. The main Japanese convenience stores are Lawson Station and this, the heathier version.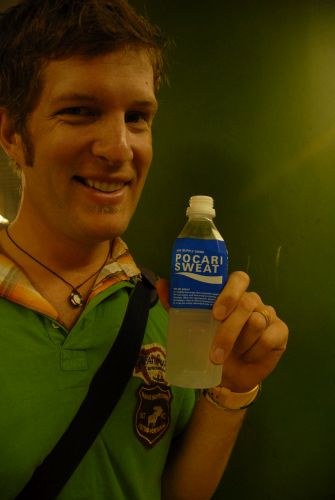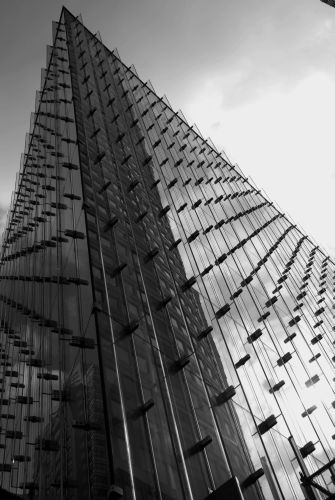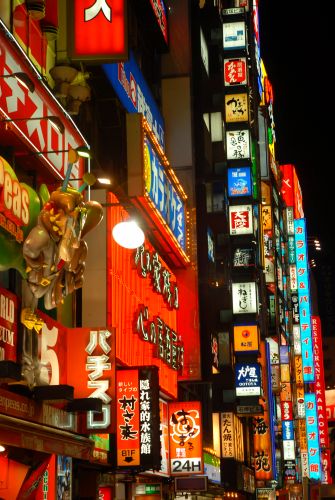 When you look at a map of the Tokyo subway system, you may feel a small tremor of apprehension at having to navigate your way around this plate of spaghetti. But if you're a weary traveller, you will soon realize that all these twisty-turny routes are conspiring for your beneft, so that you may have a conveniently placed stop no matter where you wish to wander. Not only that, but at $1.80 Canadian per ride you're starting to realize that this is only the most basic example of how Japan is not nearly as expensive as it is made out to be. That's not to say you can't get rid of a lot of money here if you've got it to spend. In our visits to some of Japan's departments stores we did see some lovely pottery we could have had for $2000 CAD per rice bowl. Sorry friends, but don't expect these as souveniers!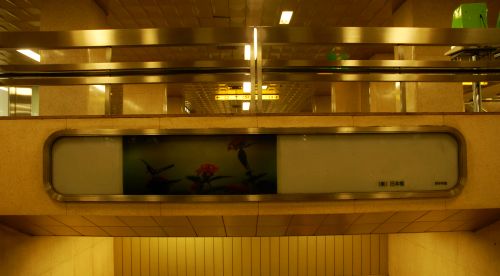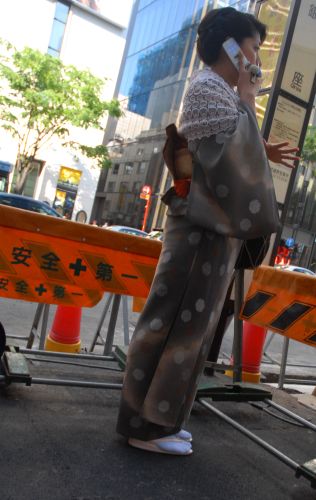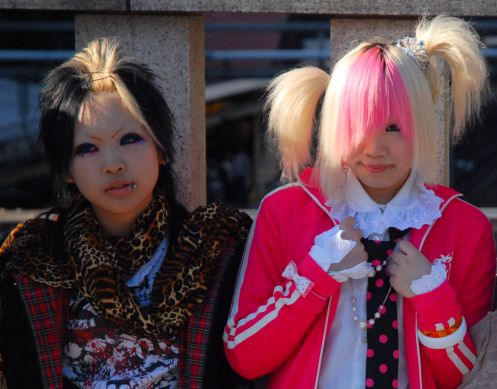 We did a lot of wandering around this city. While frustrating to track down a specific address (They numbered buildings as they were built, rather that sequentially down the street), aimless meandering is a perfect way to soak in this vibrant city. We saw women in kimono and rebelious girls in goth or Bo-peep outfits inhabiting the same space. We went from the hub of high-tech (complete with floors dedicated to robots!) to the arena to see the centuries old tradtion of sumo wrestling. Simon even headed down to the docks to see the fisherman selling their impressive catch to the restaurants, just as it's been done for decades. If any society has figured out how to ook to the future yet retain it's unique roots, this is it. Japan is a gorgeous mix of east and west as far as we're concerned.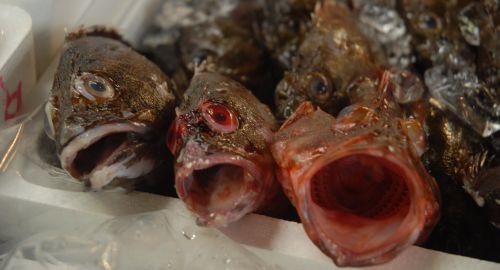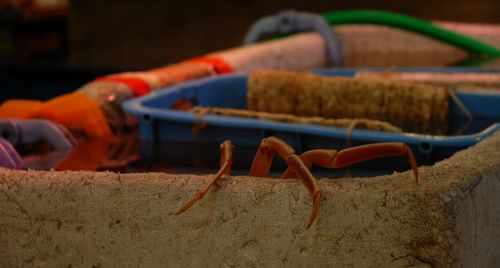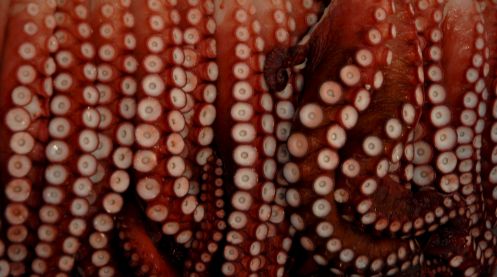 While American wrestling leaves me cold, Sumo is a dfferent story atogether. We spent four hours in the stands and it hardly seemed enough. We saw these men, ranging from massive to average, slowly lift their hammy legs and stamp them down to banish evil spirits from the ring. Then we watched as they faced off, smacking each other's fatty rolls, until one was propelled out of the ring or off their feet. These battles rarely reached the 30 second mark. The excitement of the day came when the Yokozunna (Grand Champion), winner of dozens of tournaments over the past decade, actualy lost his match. A situation like this dictates that the Japanese spectators must hurl their seat cushions into the ring. And so the day ended in a traditional rain of pillows.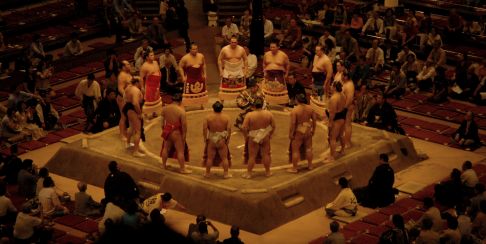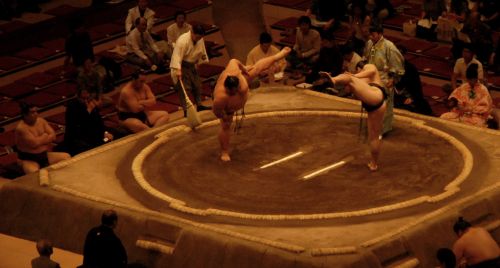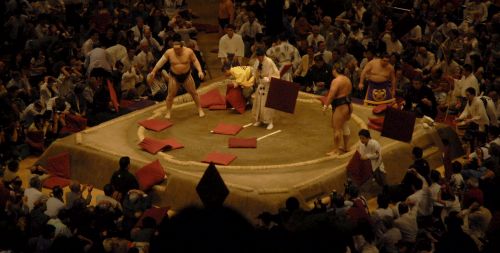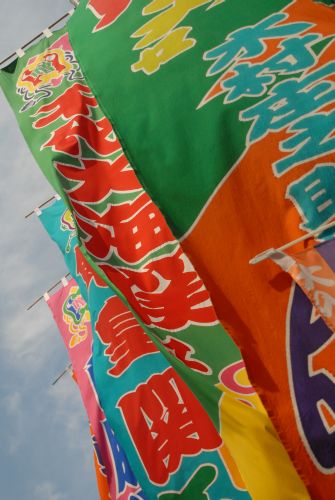 While the formidable formery undeafeated sumo champion left to nurse his wounded pride, we hopped a bullet train for Hammamatsu, and rode the rails in speedy, roomy luxury.

Posted by psy2099 at 10:31 PM