June 23, 2007
Expect the Unexpected

What do you do when you've flown all the way to the southern continent of Australia but have only three weeks left to see it, thanks to some pleasant dilly-dallying? You get lazy and sign up for a back-packer's bus tour up the west coast. At least that's what we did. This option was alluring thanks to its low cost and the fact that we wouldn't have to think for ourselves for a full 10 days. Moreover, heading north would get us to some milder weather as we have brilliantly timed our arrival with the coldest time of the year here. Sounds like a pretty good plan, eh? We weren't so sure. The pros were clear but we had to overlook some concerns. First of all, the accomodations would be shared dorm rooms - something we've so far managed to avoid on these travels. Secondly, we had some reservations about spending ten days on a bus with who knows what kind of group of people - we're not as young as we used to be and Australia doesn't have a party reputation for nothing!
But gosh darn it, it seems like we'll never learn that our expectations are never right; the tens days whizzed by, the dorm rooms were not so bad and the folk quickly became an unusual family.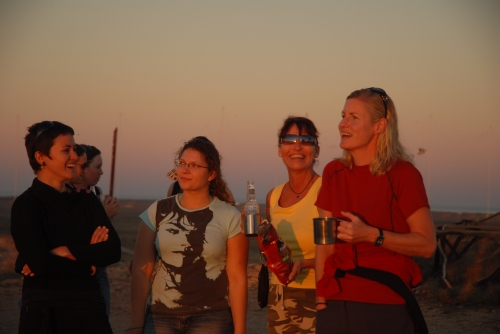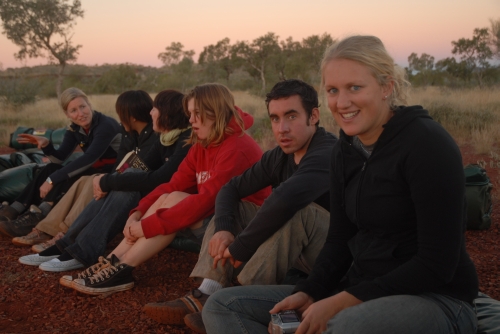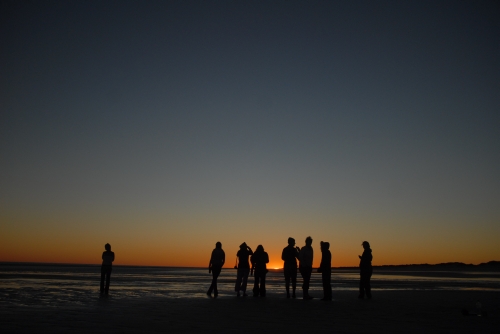 We departed Perth on day one and arrived in Broome at Cable Beach on day nine. Some highlights in between were the Pinnacle desert, stargazing around the campfire in Karijini National Park, fantastic gorges, pools and waterfalls, seeing dolphins - playing out in the ocean and coming in to Monkey Mia beach for a feed. We even splurged to swim with a Manta Ray and snorkel with turtles - all excellent adventures.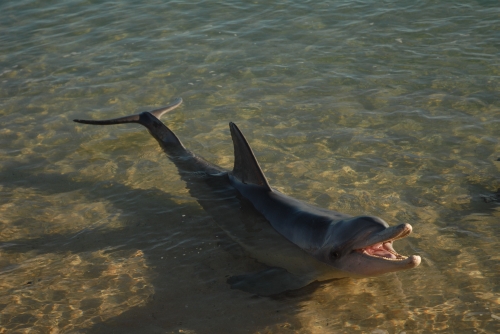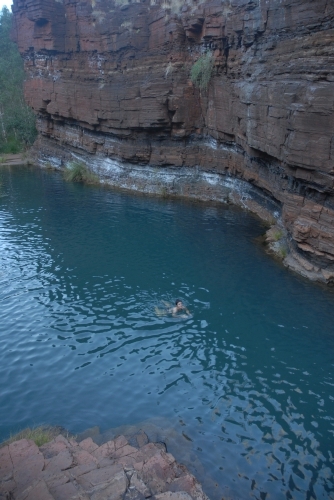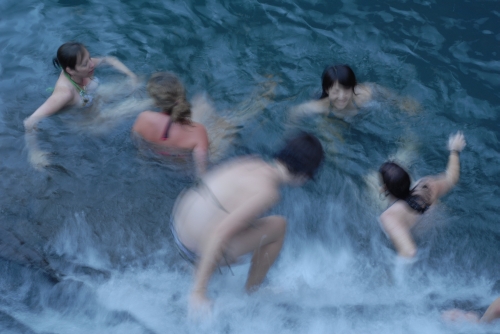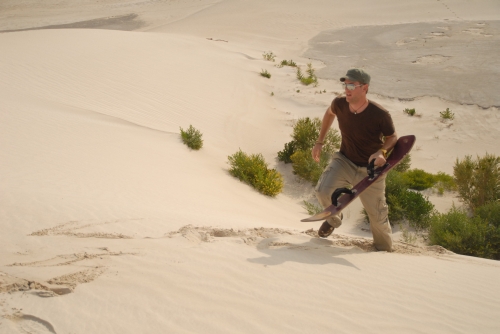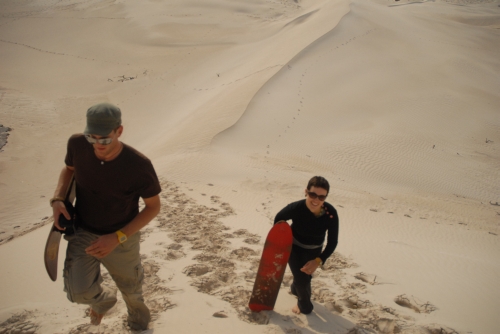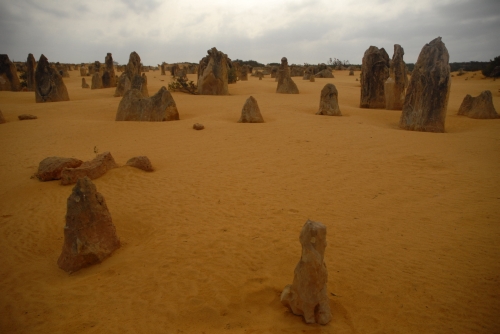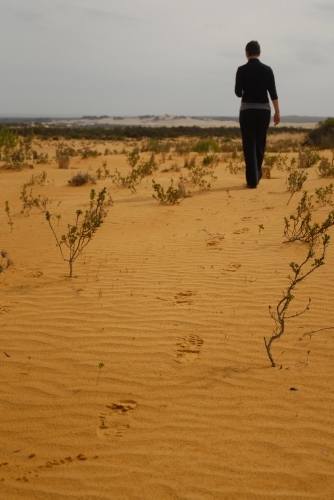 But perhaps the best of it all was the company we were in. Despite a wide variety of ages and rather close quarters, the group got on extremely well. The Irish contingent (and there are a lot of them in this country!) provided fun with footballs, a bottomless lolly box, and endless giggles thanks to a good amount of teasing and an addiction to the phone game, 'snake'. The Brits were good for a bit of girl talk, the Germans and Belgian for some youthful fun and silliness, the Dutch for taking the blame for all the mistakes of the early settlers, the Japanese for a lot of smiles, and the Aussies for some delightful, indulgences. The 18 of us were shepherded around by Western Austarlia's biggest, baddest guide. This fella may as well have walked right out of our previous tree-planting lives.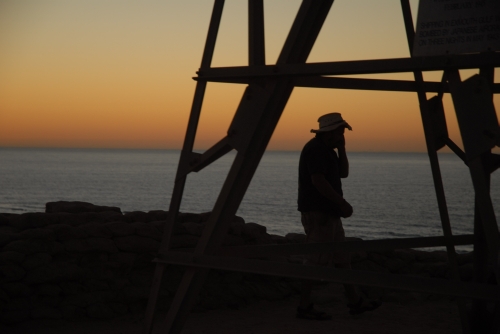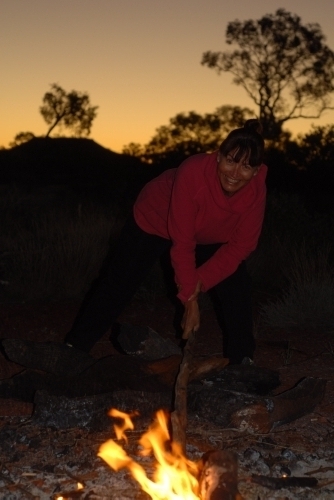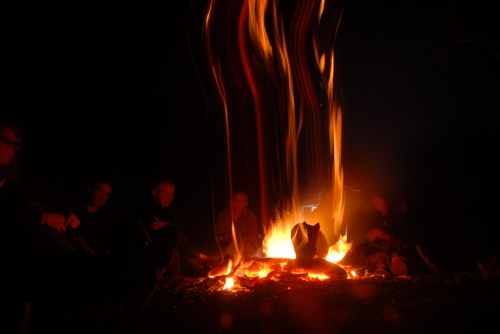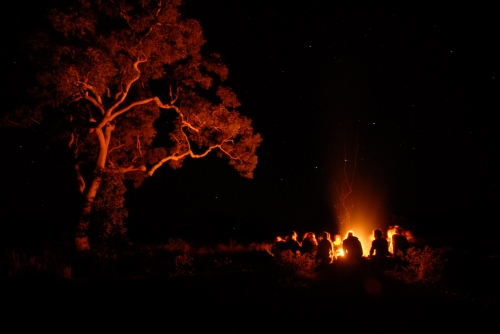 So it was under a bit of a dark cloud that we left Cable Beach to fly to Sydney. We extended the goodbyes as long as we could with a generous dinner from our favourite Aussie ladies (can't wait to repay the favour in Montreal some day!), visits on the beach, celebrations at the local bar and breakfast with our fearless leader.
Thanks, all you emus, dingos and kangaroos for your excellent company. We hope you'll stay in touch!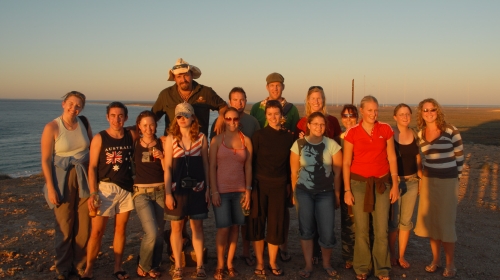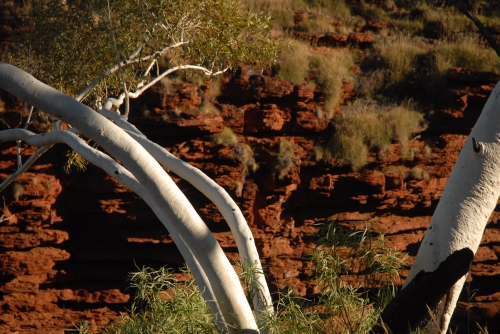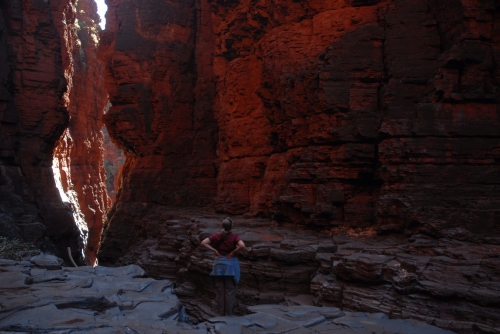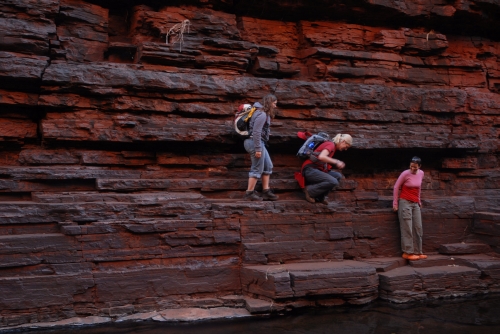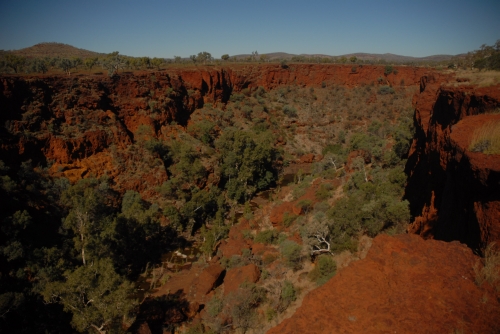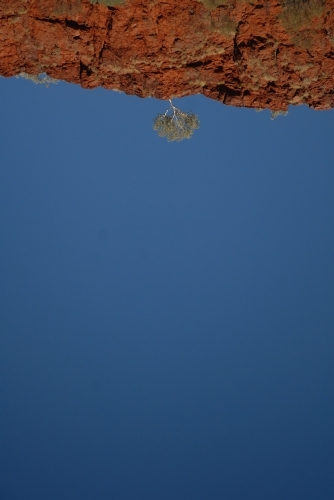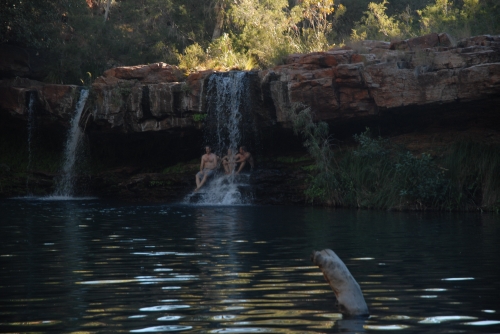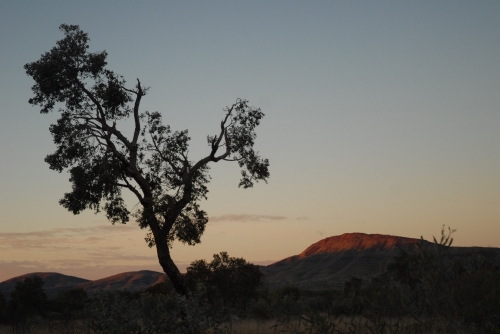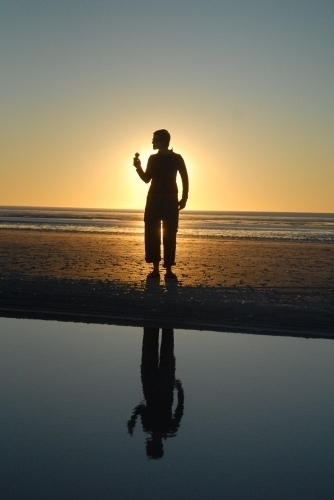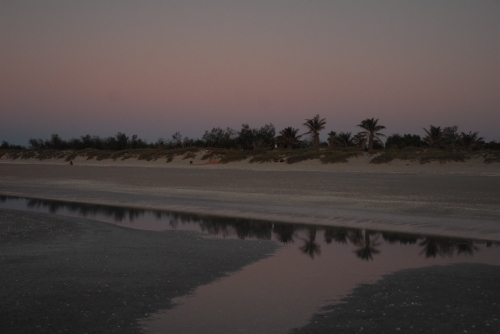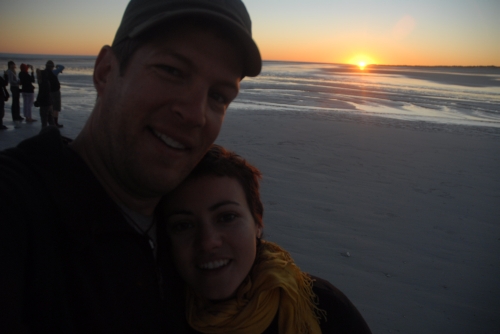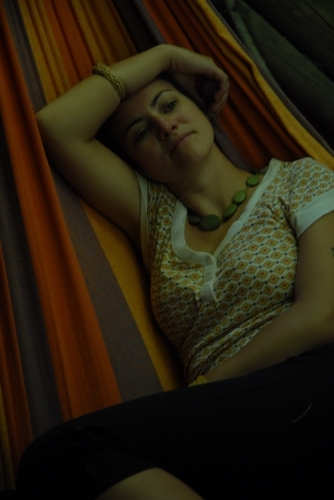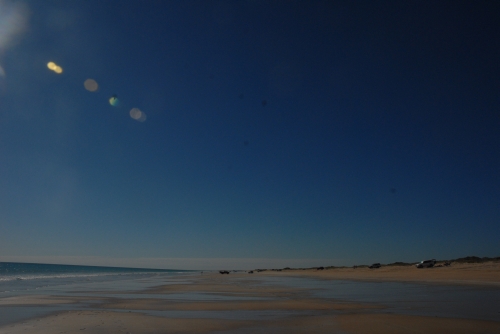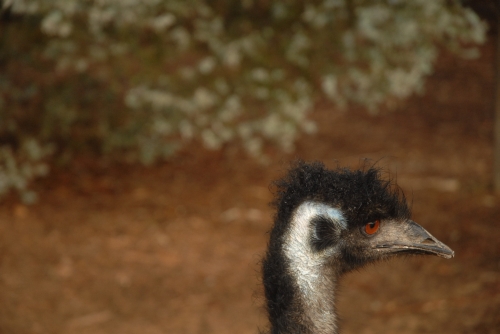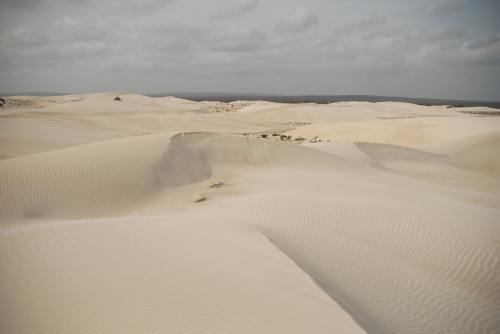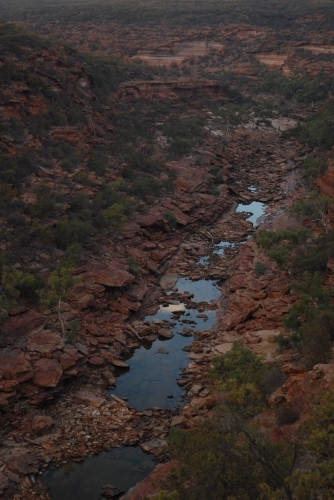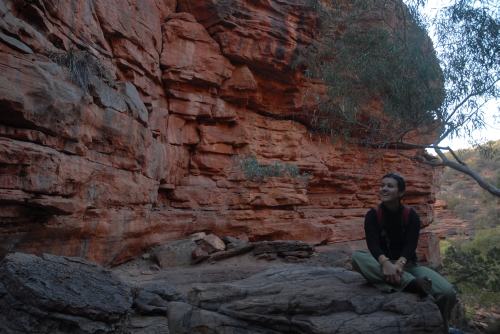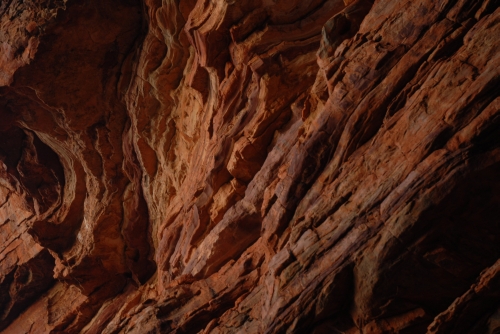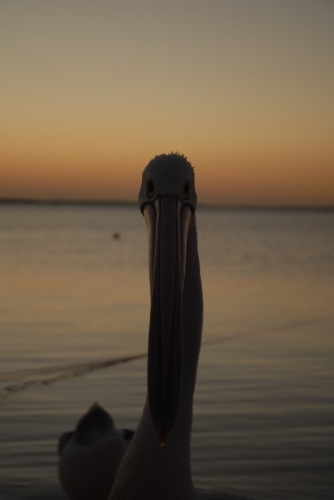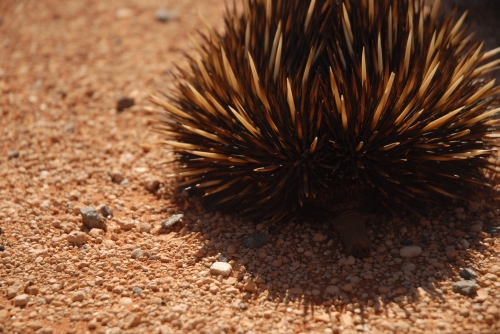 Posted by psy2099 at 10:08 PM
June 17, 2007
The Lazy Asses arrive in Australia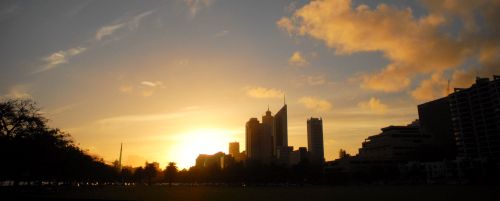 Sometimes wandering boys and girls get tired of the wandering part. At these times it is handy to have fab friends with a home you can invade. These should be good mates who have an enviable pad and a common love of good food, chats and wine. It's an added bonus if they welcome you for as long as you like, and don't bat an eye when your stay drags on to ten days. Fortunately for us, we have just such friends in Kevin and Varnya, our favourite Canadian/Aussie couple. You may remember these two, soon to be three, from such adventures as "Familiar Faces and Relaxing Places" in Malaysia.
These comforts of home were so seductive that we stayed in Perth longer and longer, while deciding how we should spend our dwindling time in the country. Occasionally, we did venture out of the house for a little tourist activity - walking around the city, taking the train to nearby Fremantle, and heading out to farm country to Varyna's parents get-away house on top of a hill. In this time I also managed to see and eat kangaroos.
But it became clear that if we didn't soon push on we would wind up staying chez Kevin and Varnya's forever, which would no doubt be crowded and chaotic with the arrival of le bébé in four months. So we devised a plan...a lazy man's plan...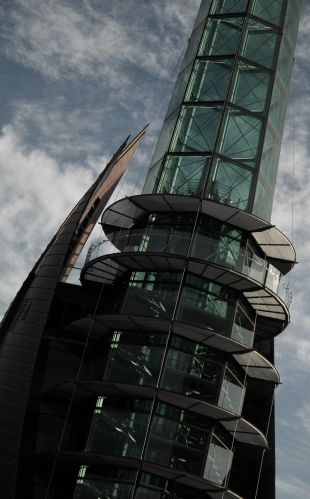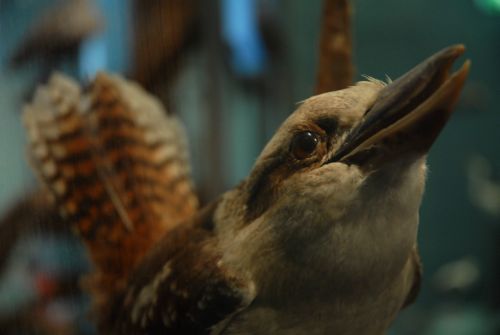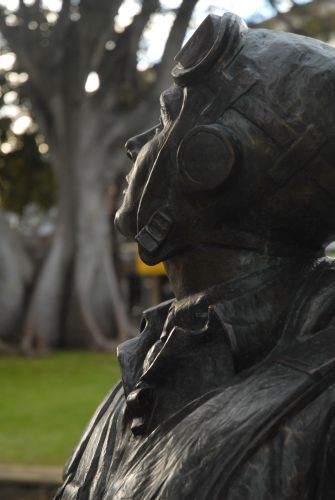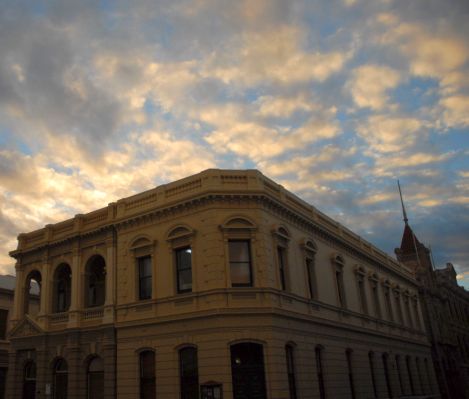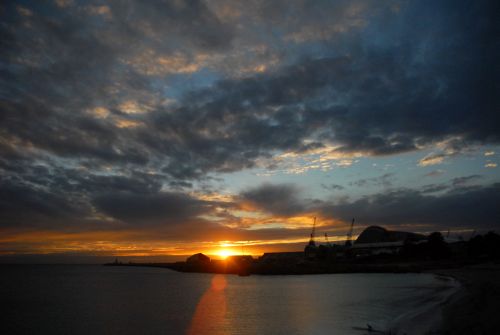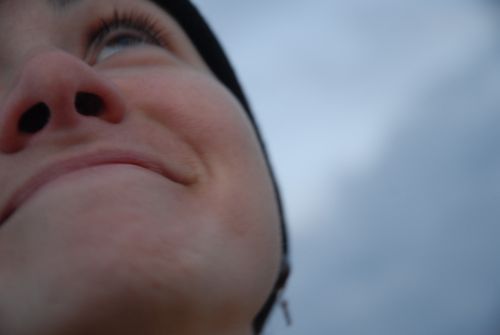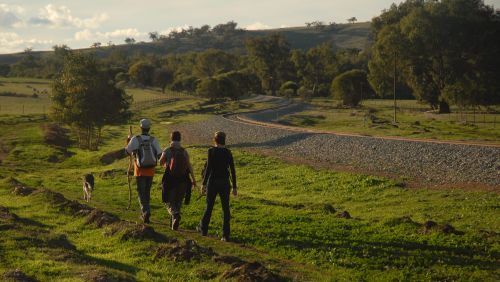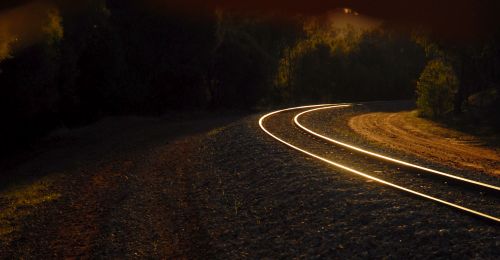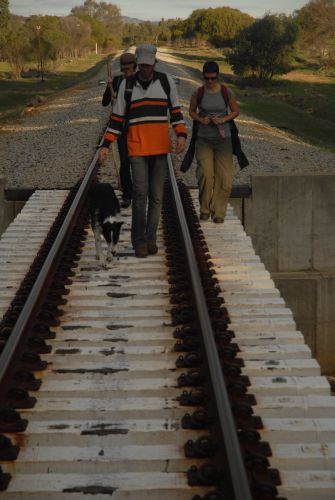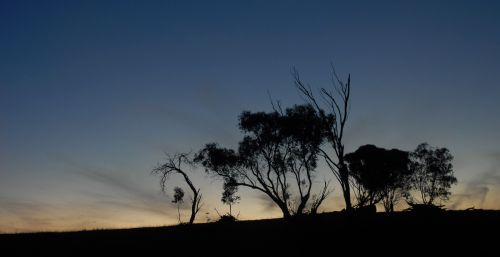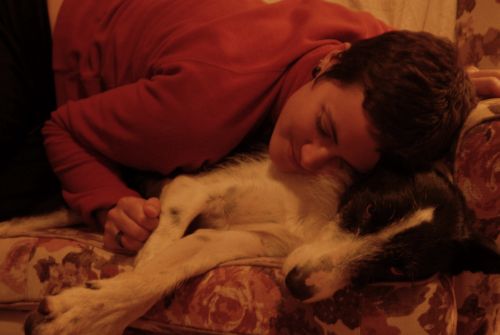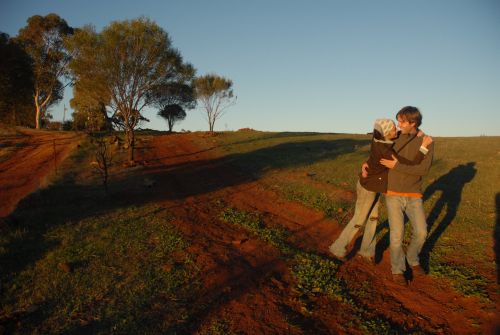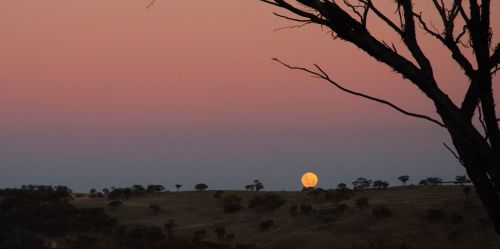 Claire kicked all our butts at Monopoly that night!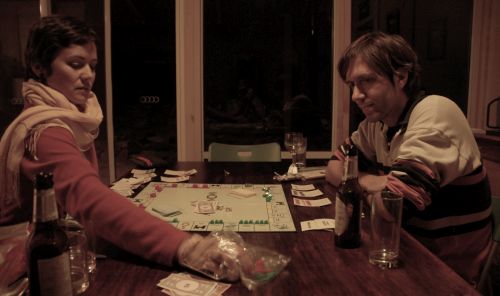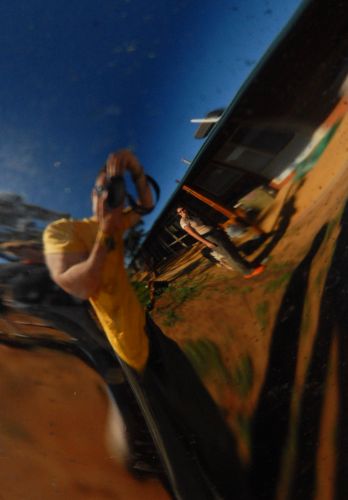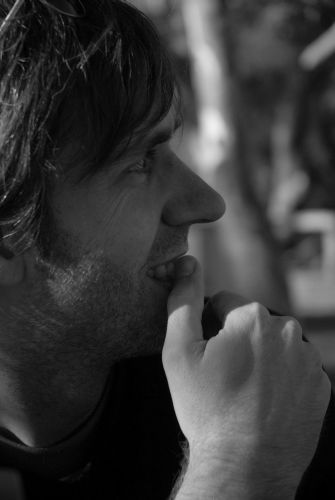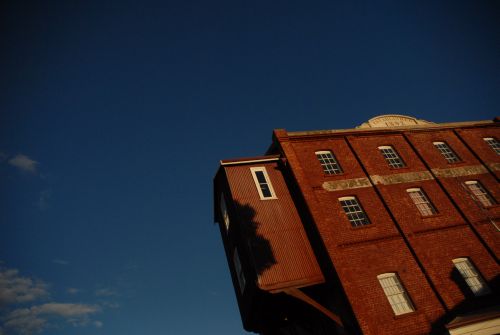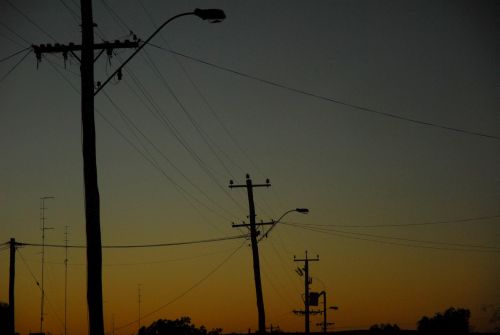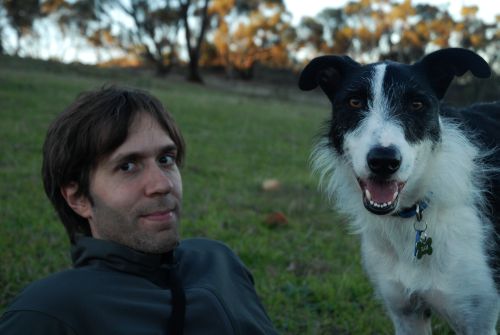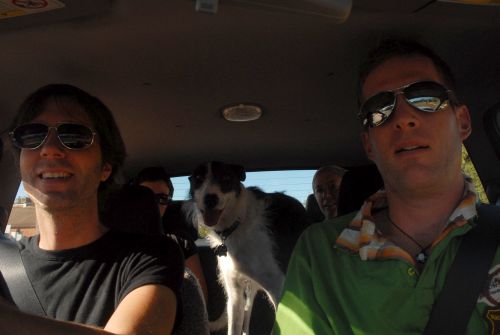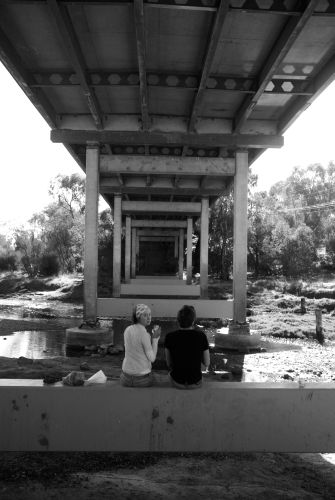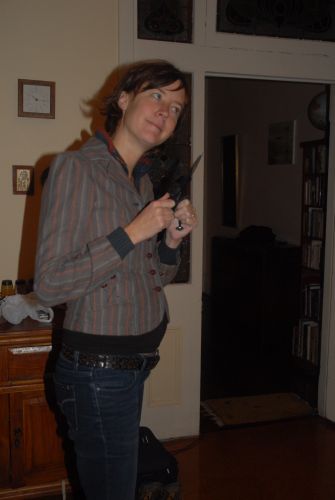 Posted by psy2099 at 05:59 AM