« September 2006 | Main | November 2006 »
October 31, 2006
HAPPY HALLOWEEN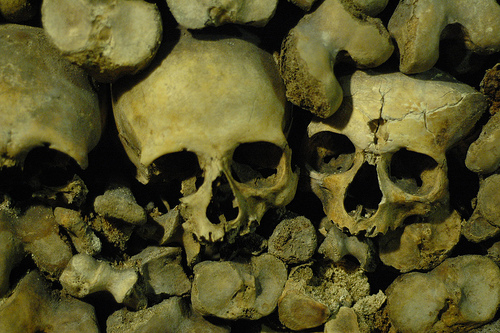 Wishing everyone out there a creepy and wonderful halloween from the Catacombs of Paris!
Posted by psy2099 at 04:20 PM
October 30, 2006
When in Holland...BIKE!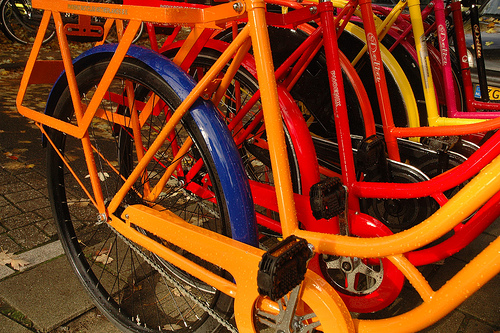 This is my bike heaven. Everywhere you go there is a swarm of bikes. In fact LOOK OUT! You almost got hit by yet another one as it whizzed by! Dutch biking prowess is truely something to behold. Weaving at a pace between meandering tourists, transorting your whole family and groceries, hopping on to the back of a friend's bike while moving at full speed - No Problem!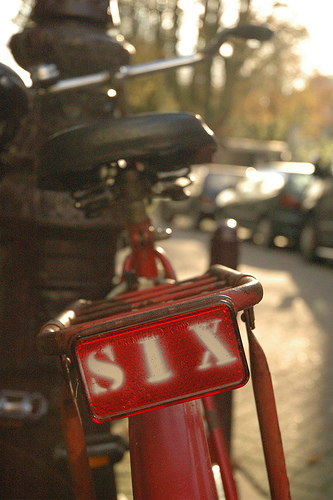 And best of all, no uncomfortable speed or mountain bikes here! Nothing but old school, funkified upright bikes. You'll find a fancy bright orange cycle, dating perhaps pre-war, with patterned oil cloth saddlebags and flowers decorating the huge basket on front. So naturally we had to join the throngs by renting our own chariots. It was a welcome change from walking!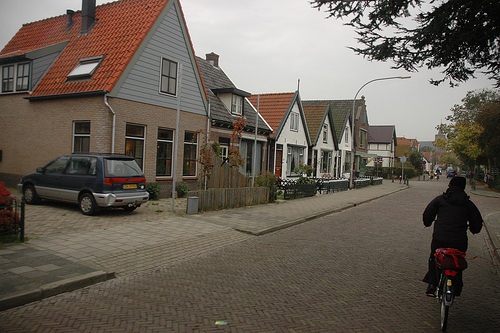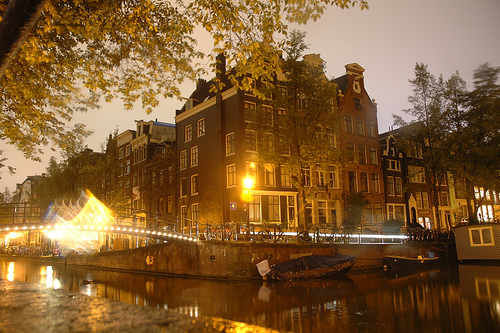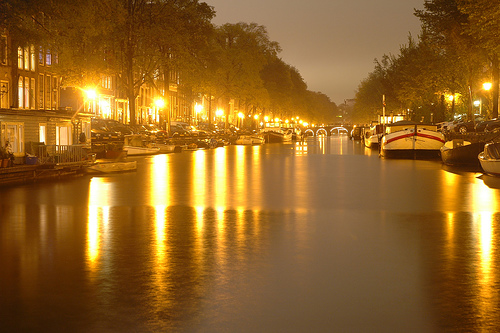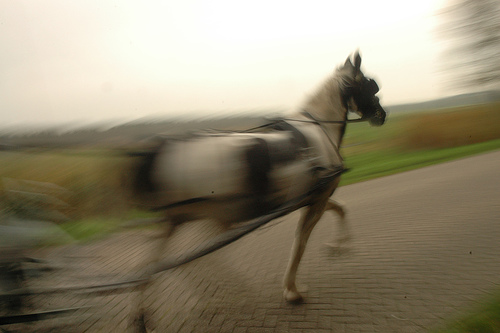 After a couple of days in lovely amsterdam, being hypocritically driven crazy by the masses of tourists, we decided to head north to the idylic island of Texel.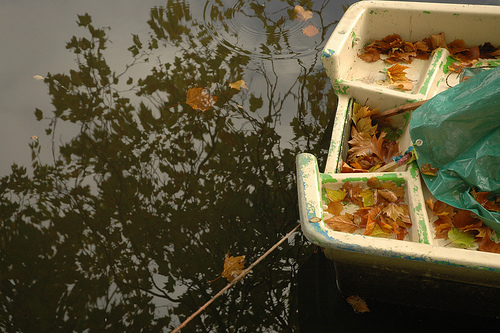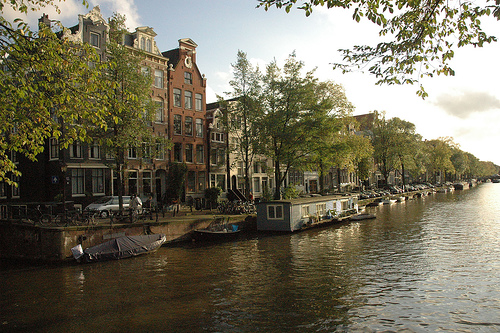 If I could only tow this island into canadian waters, i woud have found my future home! We spent our too-short time here riding bikes, picnicking and walking on the beautiful beaches, and ad,iring the oh so quaint towns. i'm not sure if there is another side to this place (hello stepford), but to me it seemed perfect.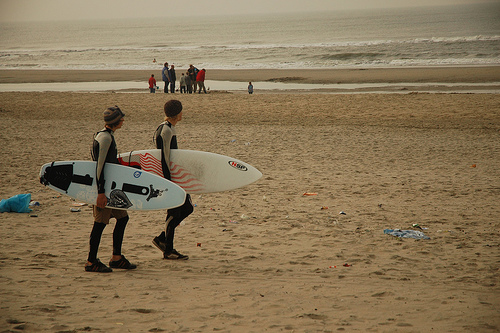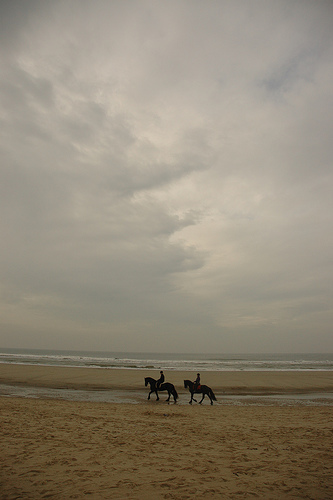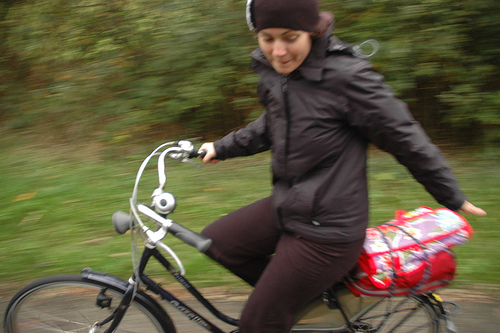 Alas! despite our insistance that we would take our time through areas we especially liked, come our first love-at-first-sight locale we had to move on all too quickly. Not only was there no room at the hostel for more than one night, but we had plans to meet up with Simon's relatives in Gouda the next day.
So off we went, only to enjoy ourselves equally well in the rest of the Netherlands. Wil and Truus and their son Maurice showed us what Dutch hospitality is all about. We greatfully accepted lots of informative conversation, fantastic personalized sight-seeing in the old town of Gouda, delicious oli bolen, stroop waffel cookies and chinese food, and finally, comfortable beds. We couldn't imagine more generous, kind hosts. Hopefully we'll see their faces again in the not-too-distant future on canadian soil!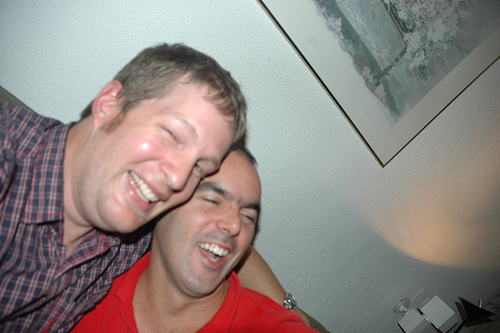 (Simon was in 7th heaven when he found his favourite dutch breakfast/snack food: haggel slag (no idea on the spelling of that one)---chocolate sprinkles!)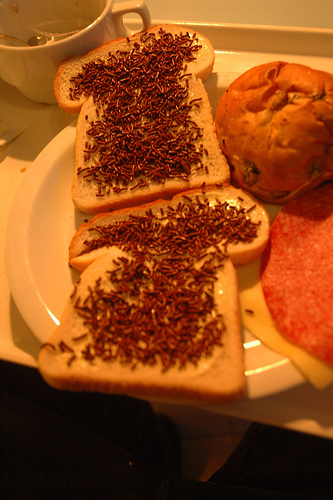 After goodbyes to our newly found family, we headed off to Maastricht, the city of Toos's birth. And what a city it is! We could easily see ourselves living here, too; Beautiful houses, river, lookout, bicycles, even beautiful quarry!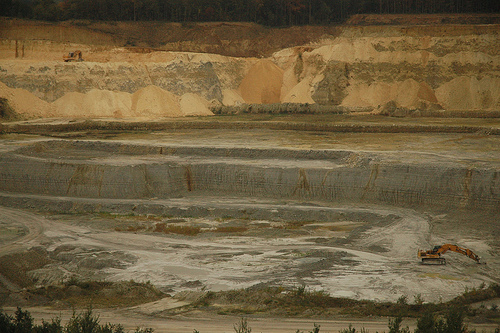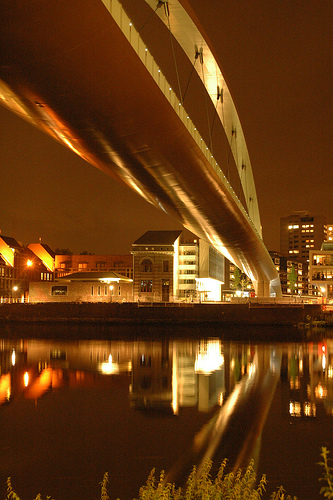 We stayed in our first botel. It was what you might expect for a boat turned into a hostel; kind of tiny and musty, but cool all the same!
We also walked for ages (time goes so slowly when abroad!), scoping out houses that ,might have been the square wite house we only vaguely remeber from pictures! We cale home with a lot of pictures of white houses and a lot of uncertainty.
Toos and siblings, is this it?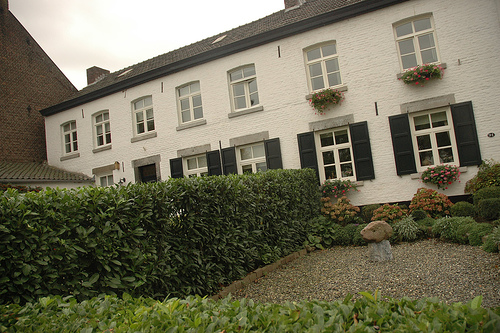 While on this eternal, but lovely walk, we happenned accross a lovely coutryside walking trail, a lookout tower, some underground tunnels (we were too late to explore), and even the most gigantic rosemary bush i have ever seen! yummmmmm!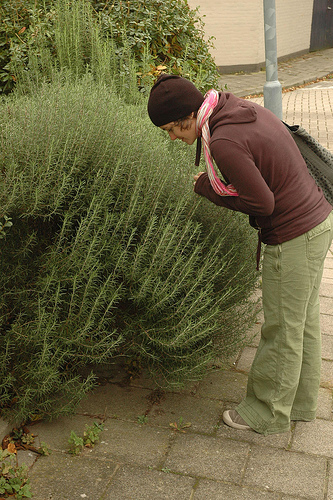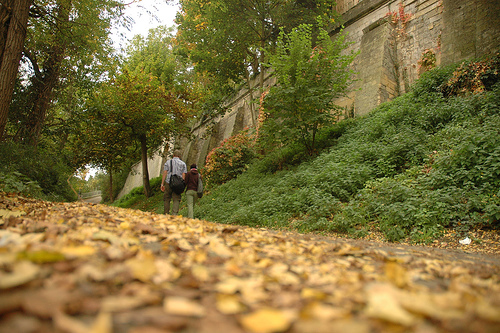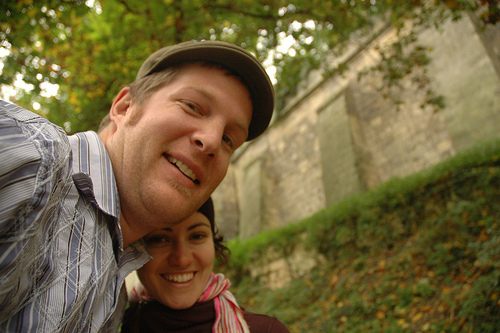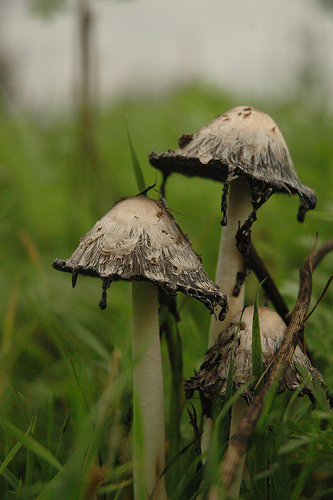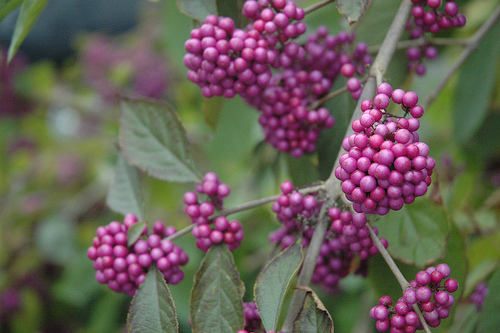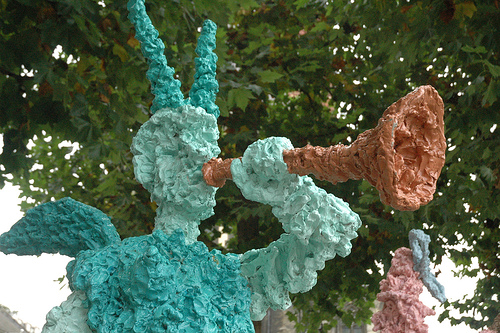 Andrew and Trevor, another picture for you: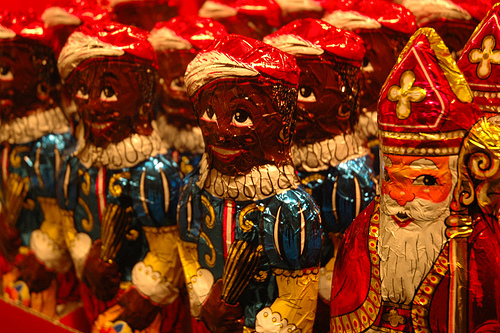 For anyone who hasn't heard it already, check out the following link of David Sadaris reading of his Dutch Christmas Story (St Nicholas and his six to eight black men). It is truly a hilarious story. 6 to 8 Black Men
BTW I checked with Maurice, and the threat of bad children being kidnapped by one of these black pseudo-elves really IS part of the official story!
And there we have it for the Netherlands, folks. The most whirlwind part to date, but also the most enjoyable. Someday we shall return...
Posted by psy2099 at 03:23 PM
October 23, 2006
Beautiful, Balmy Berlin (Updated)
Well it FEELS balmy after the coastal weather of St Petersburg! We have had some absolutely beautiful days here. See how realxed we are: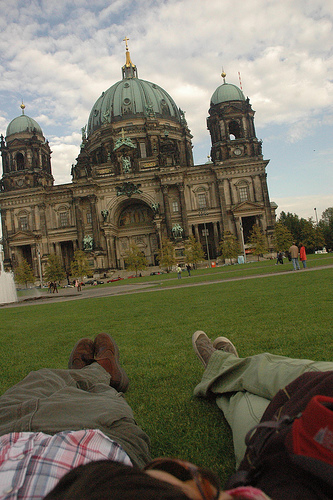 Berlin. What to say. We may have disapointed by our lack of partying, but still the city didn't disappoint us in the least. We´ve been guided on our trip so far, by a two inch thick copy of the lonely planet´s europe on a shoestring budget. We were aware that it would be somewhat lacking when it came to the finer points, but we failed to take really take shoestring budget at face value. Thus, we are finding that the daily budget allows for only one of the following: sight-seeing, sit-down dining, or a night on the town. If you know us at all, you´ll know where we spend all our money: door number two! We do still manage to squeeze in a sight or two per day, and our legs are already pretty close to walked out. All this to say Don´t expect any souvenirs from europe! heeheh.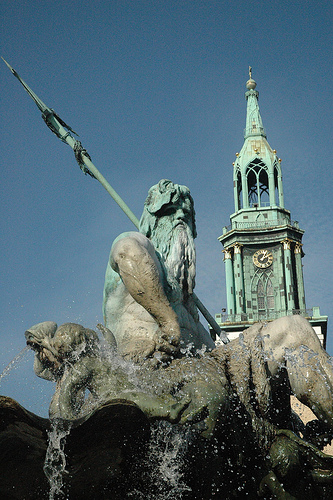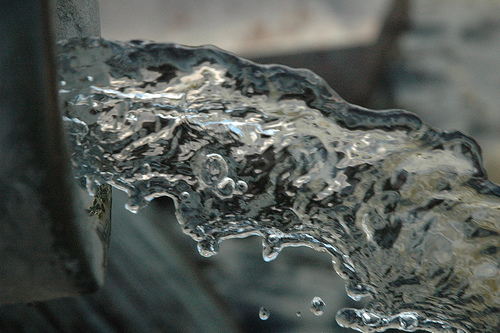 While on one of these interminable walks, we came across a parade or demonstration or something (our german is limited to the stuff picked up through movies and whatever words sound like english). In any case, the mass of people was flanked by German riot police, which allowed me an observation on cops in this coutry; apparently you have to be really very good looking to join up. So Andrew and Trevor, here´s a picture for you (ok. for me, too.):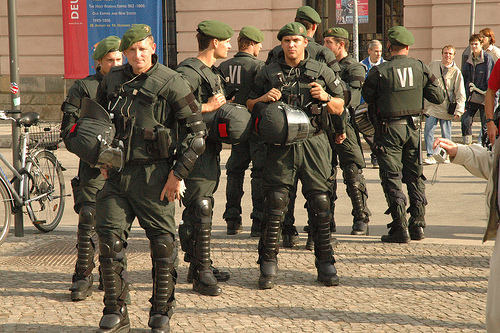 A little language dilemma we´ve been having. As we are polite canadians, we have been trying to learn a few words of the local language. Just basic niceties, greetings, and numbers. The only problem is that apparently we rattle these off so convincingly that we are innevitably faced with a stream of incomprehensible german in response...to which we look sheepish and say "Actually that was all the german I know..."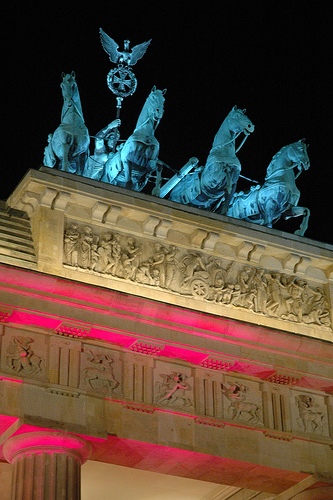 Let me tell you about a very perplexing (and disturbing) tourist attraction we have witnessed in various european countries: North American Natives in full (I'm convinced faked) ceremonial regalia, playing cheesified 'native' music complete with wistful birdcalls. I'm really not sure why this seems to be so popular here of all places (there is ALWAYS a large group of tourists congregated for these spectacles), or how these people even stumbled on sucha random, out-of-place market. The only explanation that I can come up with is that if they attempted this IN North America they would be ridiculed and ostracized by their communities...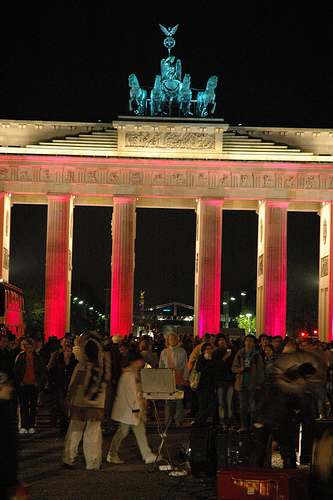 Mostly we've done a lot of wandering around this city. We did, however, hit some of the tourist hot-spots.
The Jewish Museum.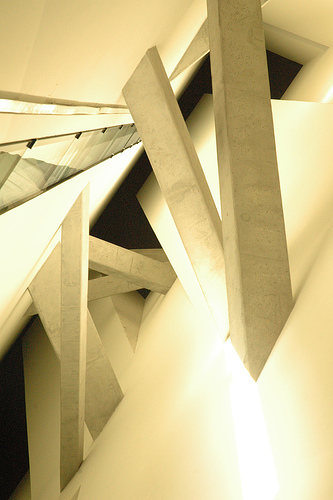 Simon was particularaly excited to come here as he had read descriptions of the intriguing building. The museum itself was huge and could easily have filled several days. We left feeling a little museumed out for a while. That said, it was one of the most interesting and interactive museums we've ever been to.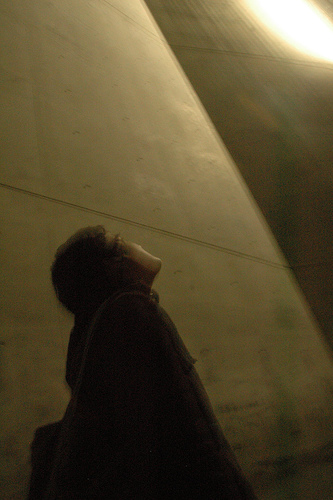 We never did get around to doing the contemporary architecture walk that was detailed in our book (too much lazing around). Still, it's pretty hard to miss some of these buildings. There are fantastic new buildings everywhere (well, between the fantastic OLD buildings, of course...).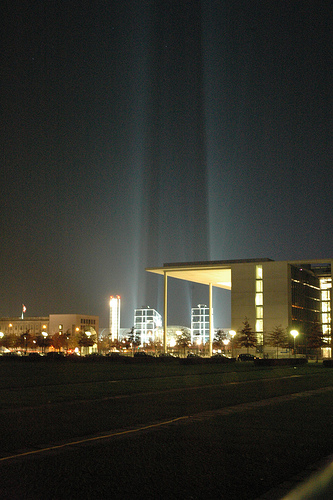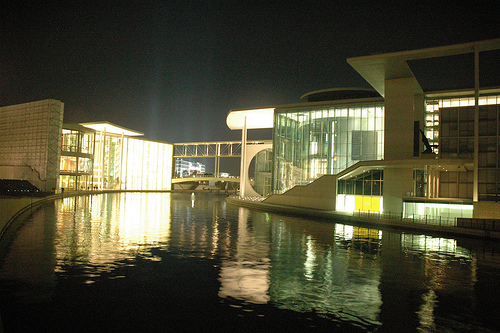 The Berlin Wall. No, we didn't steal a piece to bring back home.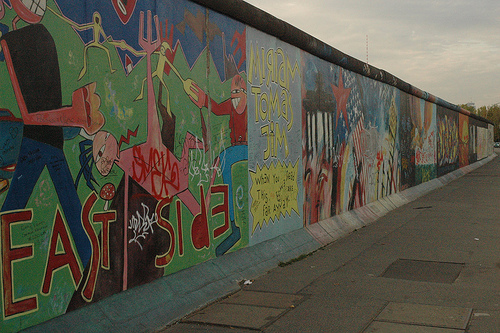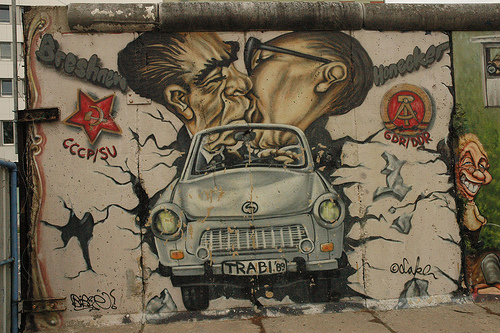 I've not been feeling particularly well since we left Russia, and wouldn't you know it, just when I need them most, there ceases to be public toilets on the streets. After a long cold, rainy day of feeling crappy, we cozied in for a little booster latte at the starbucks. say what you will about the evil empire and it's crappy coffee, but at that moment i really understood it's place in the world. It was the soothing sameness, warmth, yumminess (and free toilet!!) that i really needed at that moment.
We're now in Amsterdam...The dutch boy has come back home. I am quite disapointed, however, that Simon never learned any of the language or family history here. We're headed to Gouda (sounds like a dream to Simon. He has it on toast every morning!) to meet up with some of Toos's cousins, who will hopefully tell us where the Simons' family house was so that we can check it out in Maastricht.
IN the meantime...wander Amsterdam. Fortunately, it is quite a compact, bustling city, perfect for wandering on foot. The only problem is that this place is completely over-run by tourists. Damn tourists!!! If i were an amsterdammer? amsterdamite? amsterdamian? i would want to kick all the foreigners out and have this place all to myself.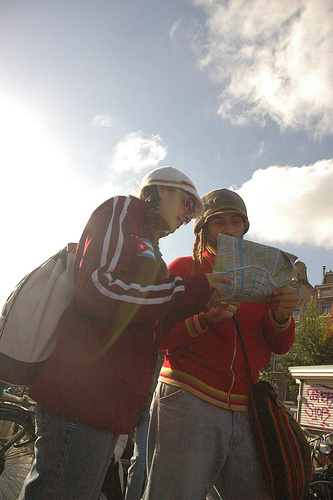 Today we watched a car park parallel to the canal. This may not sound like a very fun thing to do, but when there are no railings bordering the canal, nor even a curb, it suddenly makes parallel parking a spectator sport.
We also went to the Poezenboot; a boat dedicated to homeless kitties (you know, just the regular tourist stuff... ; ) ). Amsterdam has a real love for the furry feline. They are to be spotted everywhere, even in many cafes and restaurants. I am in petting heaven...
PS Check back on this post later. More pics will be added, just the usb connection doesn't work at this place. harumph.
Posted by psy2099 at 02:57 PM
October 17, 2006
Da Svidaniya to Russia
It's been five days in beautiful brimming with culture St. Petersburg. While our tast of Russia was lovely beyond belief, exceeded all of our expectations and rid us of of some misconceptions, there was, none-the-less, a tiny exhale to be leaving. It is vaguely unsettling to be somewhere so unsettled, and frustrating to see the beauty and potential constantly bogged down. Still,what a place!....
Whether or not the entire country welcomed us, our host, Peter, certainly did. He was house-sitting for the couple that we had rented a room from, and was a perfect ambassador for his city. For anyone travelling to St. P, he runs a group called Peter's Walking tours and employs young, knowledgable, personable, english speaking guides.
As you can see, the apartment itself was truly phenomenal. Right in the heart of downtown, with high ceilings and huge windows overlooking the Griboedova Canal. Sadly, we never me the owners who are on vacation--they seem to have a thing or two in common with us (he's a photographer and they renovate these old places themselves).
A few highlights from St. P:
The hermitage--finally a palace that we could roam in its entirety. Of course this did mean that we got lost a few times in the 1000+ rooms! I guess Laura got all the fine art genes int he family, though---I found it far more exciting to ogle the fantastic rooms than to gaze on the Matisse(s)!
Church of the saviour on spilled blood:

These picutres are a little dark to tell, but, believe it or not, the entire inside is done in mosaic. Apparently early Russiand were VERY patient!
Kazan Cathedral:


This is just one of the every-day landmarks in our neighbourhood. La dee da...
We may not have been in Moscow, but who could resist the Russian circus? Animals still A-OK.

Night Bridge (Mike and co., this one's for you!):

Luckily, we were not trapped on the wrong side of the river--Simon made a middle of the night excursion with Peter just to capture these shots and to see the panicked traffic as all of the bridges lift to let the ships through.
Afterwards, not contented until we'd met a 'true russian', Peter led Simon to a bar whgere they were approached by Alexander, who had a fight with his wife and was now quite drunk and friendly with one of Russia's many beautiful young women.
On the way home, Peter silenced Simon as they passed a police car and were looked up and down (we were advised to cary COPIES of our passport and visa at all times and that eve so, the police would often figure out some fine that we would owe). Fortunately, at that moment, some drunken Russians fell in front of the car and the police pounced on them instead. Phewph! Our budget was challenged enough without paying off the Russian Police!
St. P is lovely during the day, but stunning at night. They even have a ministry dedicated to artfully lighting up the buildings.
After a delicious dinner at the Idiot cafe with Neil, a Brit-cum-Aussie thate we befriended, we walked him to the metro to catch his train to Moscow. We were all treated to a serendipitous farewell firework display (being set-off from a boat on the narrow canal between 18th century buildings---aieeee!)
On to Berlin. En route we had a bit of time to kill in Riga, Latvia. So, led by my grumbly tummy, I convinced Simon to exit passport control and head to the restaurant. All I can say is that if airport cafeteria food is this good in Latvia, perhaps we ought to have stayed longer! Ah well...Next time!

A few shots we missed from Helsinki:


A VERY cool church built into and out of rock. A bit of a departure from the rest of the churches we#re seeing around Europe!


The Silbelius monument. A rather neat assembly of tubes...
Posted by psy2099 at 04:12 PM
October 14, 2006
Dobray Vecher From St. Petersburg
We are here in an awesome apartment with a fantastic host and we are so far enjoying ourselves. We have been dodging traffic, as pedistrians and drivers "spend their time ignoring each other", walking in the seaside rain and marvelling that the buildings stand and the trolley buses drive. They seriously look like they are held together by the 1000's of coats of paint that surrounds the outside. An English friend said he saw one that looked like it was made out of wood.
Until next time...
Posted by psy2099 at 11:38 AM
October 12, 2006
Rudolph, I'm sorry...
...but you were very delicious.
Last night we went to a rather hilarious finnish bar/restaurant for dinner. It was decorated (ironically, according to the lonely planet) with tractors. Anyhow, in my attempt to eat locally while avoiding the largest factor in scandinavian diets (fish---ewwww!), i decided on the reindeer stew. I know it was Rudolph because there were bits of red all through it (they said they were lingonberries, but i don't believe them).
Tomorrow, Friday the 13th, we are off to Russia (where the lack of english and unrecognizable alphabet scares us). Wish us luck!!!
Posted by psy2099 at 11:48 AM
October 11, 2006
Hej Hej from Helsinki

What I did on my summer vacation:
This summer my husband and I went to Scandinavia. I have always wanted to go there ever since I saw a documentary on Stockholm. Also, my love for a little swedish furniture boutique, named IKEA, may have played a small part. In scandinavia, I learned that some things are very much like Canada, and some things are very different.
Sweden and Finland are often praised for their untouched natural scenery. Well, plug your ears to the rather different languages surrounding you, and you could certainly believe that those rocky outcrops and forests are right back home in North America.
Further in terms of comparisons to Canada, are many food words (ie kicklingfile--pronounced chicklingfilet). This proved to be quite useful, however, it did mean that we found ourselves eating a lot of the same thing as we couldn't understand the rest (waiters only have so much patience for explaining a menu, it seems)!
And this concludes the similarities of Sweden to my home country (unless you are in and IKEA in which case it is exactly the same).

While I was in Sweden, I visited the aforementioned furniture boutique. As was to be expected, it was just like I was in Canada. EXCEPT, I got to preview items yet to come to our country (a whole line of non-furniture products sucha s bike helmets, suitcases, toiletries... Just wait, Canada!). Still, I'm glad I visited the mothership; I would have felt rather disloyal had I skipped it.

Later, Simon and I visited some museums. One had rather impressive mounted Elephant, as well as the world's only mounted whale. Simon took the elephant as his stead and I took the blue whale. We raced. I won, of course


An interesting fact about Sweden is that there is an eerie uniformity to certain things. Signs, for instance are universal and sold through a special sign agency. Simon particularly liked this one, though I forbid him from buying one (he has enough of that going on already).
The other common strain was in bathrooms. All the tiles, door hardware, flooring, and even towel hooks were exactly the same. Oddly, the only variation was what consistantly remains the same in Canada, the toilet. At each stop we had to pause to figure out how this particular one flushed.


While on these travels, I learned some things about this part of Europe. First of all, I learned that Swedes dress VERY fancily. Despite having consciously packed to not look like grungy backpackers, Simon and I may as well have been wearing burlap sacks. These people have an impressive ability to wear high-heels EVERYWHERE (sight-seeing, cobblestone streets...). Happily, we are so far finding Finland to be a little more casual. And no offense to the Finns, but they do seem to be a little less intimidatingly beautiful. (simon is sad about this one.)

I've also learned that scandinavians, though not a small people, often drive VERY small cars. It is news to me that there is a vehicle that is even smaller than the smart car. Apparently they also have a good sense of humour about the size of their vehicles; though we failed to get it on film, we did come accross a truck no bigger than a station wagon that looked like somebody left a mack truck in the dryer too long. The best part is that it was called 'Mega'.



Other things we did in Sweden: visited a rainforest and a butterfly house. Visited a palace and cathedral, and took a boat tour of Stockholm. We saw lots but didnät learn much at these places because we donät speak swedish.


As I mentioned, though, we are now in Finland. We got here by boat. This experience taught me that even the fashion and design conscious scandinavians can succumb to tacky luxuries, the picture you see above is the main deck of the BOAT! There were dinner and acrobatic shows the likes of which you would not believe. heehee.

Finally, I've learned that I am happy Canada has passed laws banning smoking as I am now so nauseated that I must conclude this little essay.
And that is how I spent my summer holiday.

Posted by psy2099 at 09:46 AM
October 05, 2006
An apology to all Swedes
We were out for dinner tonight at a Swedish restaurant called Smaka (Taste). Had I room left, I would have to eat my earlier words questioning the swedish palatte. It was delicious!! Simon had pork stuffed potato dumplings, and I had swedish meatballs. Both were served with lingonberries. I assure you, these were no IKEA meatballs.
Off to Stockholm tomorrow (we've been in Gothenburg on the west coast so far). We're having a little problem locating a place to stay (weekends seem to be busy in hostels), but I doubt we'll end up on the street---it wouldn't be allowed, I'm sure, in this thriving society.
P.S. Laura and HB: this is your child paraphenalia heaven. TONNES of stores with every lovely item you could every wish for your wee ones. HB, your fancy green kid's chair seems to be the standard even in restaurants!
Posted by psy2099 at 03:05 PM
October 04, 2006
Ferry to Sweden

This is what the lonely planet has to say about Sweden: "The stereotype of a wholesome blond populace enjoying a fabulously high standard of living is not too far from the truth." The only down-side to this kind of review is that you can bet your bottom dollar that your budget-travelling will face some challenges!


We have been in the land of IKEA for a couple of days now. To get here, we took a 26-hour ferry over from northern England; it was really quite luxurious. Mostly the ride was just wide-open ocean, so we roamed the boat and napped. However once it became dark we could see the blaze of oil rigs all over the North Sea. Quite impressive!
I am only now suffering from the after-effects of being on a boat for a prolonged period of time---my head is a wee bit dizzy!


Upon arriving at our hostel, I quickly made myself at home...on my own couch! Well possibly one of the millions of twins to my own couch (I hope you are enjoying it, Wellsians!).
My observations on swedish food: it seems to be mostly fish, luncheon meats, boiled items, and dry breads. None of these, unfortunetly, are my favourite. I am starting to think, by the plethora of french and italian restaurants, that perhaps these foods are not even favourite to the Swedes...
With regards to eating, we are having our first challenges in ordering food when surrounded by a foreign language. Even so, we consider ourselves lucky as just about everybody we've talked to speaks very impressive english. Much more so than, say, Simon can speak french. ; )
One lovely thing about sweden: there are WC's everywhere. And they certainly live up to their name of Water CLOSET. Check it out and be envious, all you people with demanding digestive systems!
One last note before I go--a disclaimer. Because of the time pressures associated with blogging on the other side of the world, I take no resposiblility for spelling and gramatical errors. So don't give me no guff about how I'm an english major or nuthin'!! (Sorry, lrc, I know we'll make you cringe often). Also, postings may be fewer and further between as we are having dificulty in figuring out how to post simon's pictures from some of these internet-only computers.
Love and Missing you all,
Claire and Simon
Posted by psy2099 at 04:31 PM